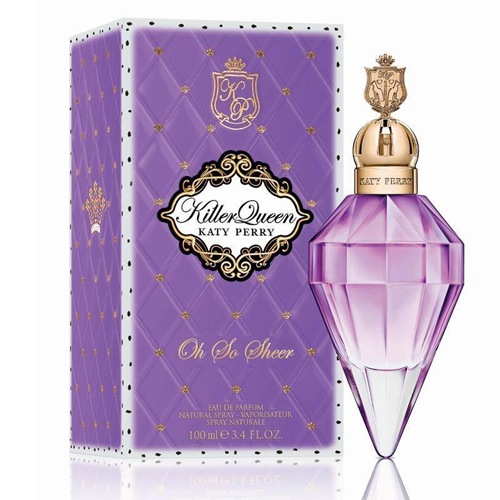 Katy Perry has added a new summery version of Killer Queen called Killer Queen Oh So Sheer. 
"A new essence of spontaneous and natural femininity.
Oh So Sheer is Spring Time's playful version of Killer Queen, presenting a lighter, more translucent fragrance. It offers all of the royalty with a little bit of playful attitude in colorful packaging perfect for the spring."...
Read more at http://www.mimifroufrou.com/scentedsalamander/2014/01/katy_perry_killer_queen_oh_so.html#OJ4X7Ap7PxgiJqwS.99
Chantal-Hélène Wagner
The Scented Salamander Fragrance Blog
An Inspirational & Critical Blog on Perfumes, Aromas & Nature - Blogging about the Array of Scents in the World
This is an article written by a member of the SheKnows Community. The SheKnows editorial team has not edited, vetted or endorsed the content of this post.
Want to join our amazing community and share your own story? Sign up here.