Harem Pants (aka MC Hammer Pants) may have been the poster child for bad 1980s fashion, but they've been an unexpected comeback trend this season.  These voluminous, low slung trousers may not be traditionally flattering (in fact, they're more anti-fashion than fashion), but they're attracting both ridicule and admiration this time around.  
What's the secret to wearing harem pants?  Complement these voluminous, structured pants with a loose, drapey top and cinch the volume at the waist.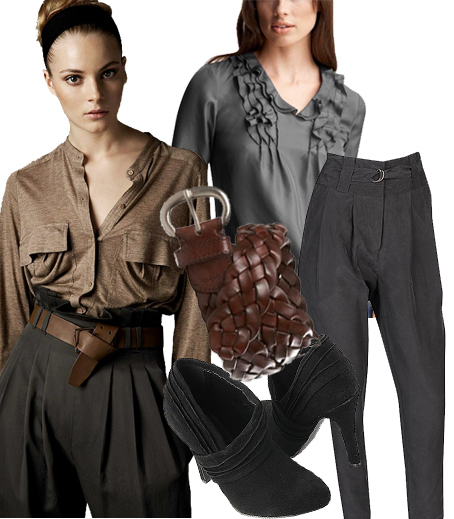 Here's how to get the look of harem pants for less:
Silk Woven Pant | $29.80 at Forever 21
You can get investment level harem pants for $300, but we'd rather pay less than $30 to capture this trend.  
Silk Ruffle Blouse | $59.50 at Gap
This polished blouse complements the voluminous pants with its soft, slouchy fit and feminine details.
AE Braided Belt | $29.50 at American Eagle
Finish off the look with a little bit of texture and color.  This braided belt fits the bill.
Lily Suedette Shoetie | $24.80 at Forever 21
Work with the tapered silhouette of the harem pants by slipping on a sleek bootie/shoe (aka a "shoetie").
This post originally ran on Omiru: Style for All, Contributing Editor Trisha Okubo's award-winning fashion blog about real style for real people.  Find fashion trends, how-to guides, and outfit inspiration daily at www.omiru.com.
This is an article written by a member of the SheKnows Community. The SheKnows editorial team has not edited, vetted or endorsed the content of this post.
Want to join our amazing community and share your own story? Sign up here.