Over the years, I have become quite the jewelry hoarder. I've accumulated so many baubles that the top off my dresser and a drawer were literally overflowing with chunky necklaces, colorful bangles, and earrings galore. Every time I'd reach for a necklace, I'd have to spend at least a couple of minutes detangling it from five other necklaces. My earrings were scattered all over the place, and often I'd find one earring on the kitchen counter and the other on the coffee table.
There were times when I was almost late for work because I was searching for the right accessory to match my outfit. Can you imagine me saying to my boss, "Sorry I'm late, but I couldn't find my gold chain link necklace that worked so well with this dress"? I probably would have been fired on the spot.
So one day, I looked at my hodgepodge of jewelry and decided to do something about it -- it was getting out of hand and getting on my nerves. I started thinking, "How can I organize my jewelry in a cool and stylish way? How can I get it to look like a page out of those decor magazines?"
Personally, I like my jewelry displayed. I like to shop it, as if my dresser were a tabletop at a store. I like everything to be visible.
To get organized, I had to do one major thing: Get rid of accessories I no longer wore. I like to hang on to everything, so that was a major challenge for me. Below are a few inexpensive things I bought to help me get organized.
1. Wall Hooks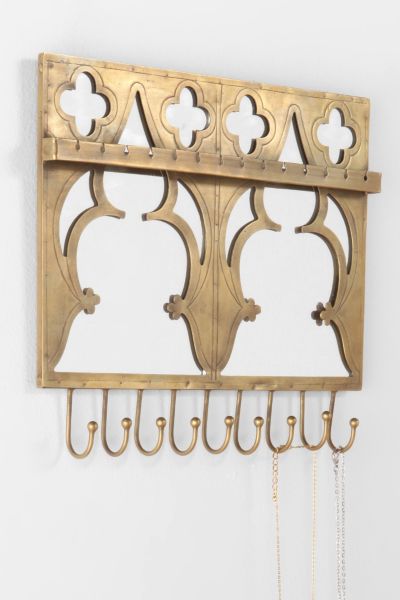 My biggest problem was organizing my necklaces. I had so many that I didn't know where to begin. I realized I had wall space between my dresser and bookcase, so I decided to get plastic hooks and hang some of my necklaces on the wall. I found the hooks at my local Duane Reade, bought a few, and instantly my dresser looked like it lost 10 pounds. Urban Outfitters has loads of stylish options if you don't want to go basic.
2. A Jewelry Tree
I absolutely love jewelry trees, especially really fun-looking ones. My mom gave me a stand in the shape of a woman wearing a pink dress. I use it to hang bracelets, watches and necklaces.
3. A Jewelry Box
I got a jewelry box to house all of my earrings and now I have a designated place to put them when I take them off. No more leaving them randomly placed around the house.
4. Ring Holders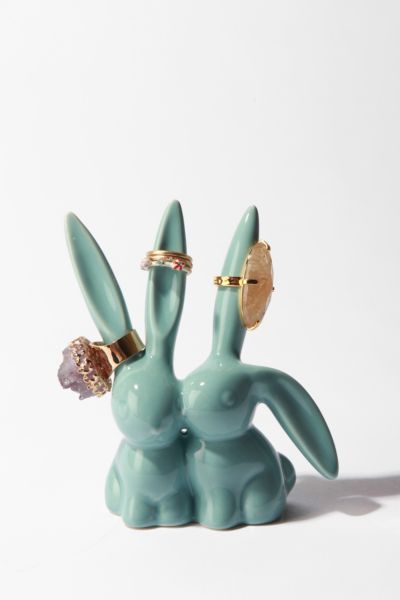 Ring holders are great for stacking. I love quirky styles that are a bit childish yet fun. Look for color or a cool print for added interest.
5. Small Jewelry Dishes
Jewelry dishes are great to have to keep some of your baubles in one place. You can utilize them to hold rings, bracelets, or even earrings.I like the mosaic-printed dishes. To save money, you can even use one of your small teacup saucers, instead of going out to buy one.
Check out how I began organizing my jewels:
There you have it. Simple, easy, inexpensive ways to keep your jewelry organized and intact. What tips and tricks have you used to keep your jewelry organized?
EIC of Stylish Curves
This is an article written by a member of the SheKnows Community. The SheKnows editorial team has not edited, vetted or endorsed the content of this post.
Want to join our amazing community and share your own story? Sign up here.