{by} Sasha | Crows' Feet, Cupcakes, and Cellulite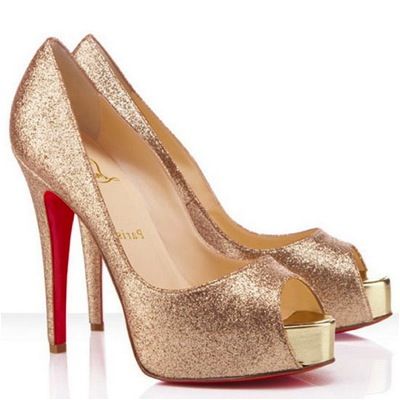 Love that infamous Louboutin shade of red, beauty enthusiasts? Well, soon you'll be able to match your lips to your red-soled Louboutin stilettos. According to Women's Wear Daily, Christian Louboutin is launching a luxe line of cosmetics (aptly named Christian Louboutin Beauté) and other beauty products in 2013. The shoe designer is partnering with Batallure Beauty LLC to enter the luxury beauty market, bringing his trademarked style to the makeup counter. It hasn't been revealed what exactly will be included in the new line (I'm guessing a signature red lipstick will most definitely be in the line up) but if his makeup is as stunning as his mile-high stilettos, he'll undoubtedly have eager fashion and beauty fans waiting in line to match their lips to their red-soled peep-toes. Perhaps he'll name of one the lipsticks after Carrie Bradshaw…
What do you think, beauty enthusiasts? Are you excited about the upcoming Christian Louboutin cosmetics line? 
For more articles like this one go to www.CrowsfeetCupcakesAndCellulite.com -- and be sure to follow our 'lil beauty blog via Twitter, Facebook, and newsletter!
This is an article written by one of the incredible members of the SheKnows Community. The SheKnows editorial team has not edited, vetted or endorsed the content of this post.
Want to join our amazing community and share your own story? Sign up here.