Maybe you can help me with this, but I just don't understand the obsession with Hermes. From watching reality television and reality television news shows to browsing gossip blogs and reading gossip magazines anyone who wants to be anyone wears Hermes. Whether it is the handbag, the belt or watch, if you're wearing Hermes you think you've made it.
Now, I don't like Hermes. I just don't like it. And no, it's not because it's something expensive that I would never spend such money on, I'm blatantly honest with what I want but refuse to indulge in.  I'm not impressed with the brand and I feel it's become an it purchase if you want to flash your cash. Actually, I find it a little disgusting to be honest. Ok, I understand that the leather and craftsmanship that goes into fashion can be expensive which leads to certain items being priced high, but a handbag that costs $40,000 is just ridiculous. That's the price of a car! 
Let's break it down, shall we?
Ahh, the illustrious Birkin Bag, named after the English actress and singer, Jane Birkin. The Birkin bag is what has brought the Hermes name to popularity within the last 10 years or so. (Or so it has brought attention to my eyes, you may disagree.) I didn't realize just how long this bag has been around until I was watching an old episode of Sex in the City and Samantha lamented how badly she wanted the purse and Carrie responded, "A Birkin? But that ain't even yo' style," in a ghetto fab voice (I just loved Carrie's comical nature). She then attempted to get the bag but there was a multi-year waiting list, but by throwing down the I'm a publicist for Lucy Liu card she got the purse right a way. Really? There was a waiting for this purse? 
And then every D-list celebrity had to have a Birkin bag and it became more of a household name. Seriously, I'm amazed at just how many of them carry this bag....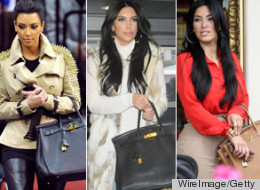 And the list goes on! There are a plethora of celebrities who carry this bag which for me wanes from its shimmer. I definitely don't want a bag that Lindsey Lohan was seen toting. If only the execs at Hermes knew that LiLo is disadvertising for them.
And the drama surrounding this purse! Taylor Armstrong (from the Housewives of Beverly Hills) was being sued for X million dollars but had a bank account for zero so the accuser agreed to settle the case by Taylor giving them her wedding ring and two Birkin bags only for the Birkin bags to be found fraudulent, they were fakes! And Francesca Eastwood lighting a Birkin on fire for a photo shoot on the E! Reality Show Mrs. Eastwood and Company created quite a stir in the reality blogosphere, how dare she throw so much money away! 
And so all I can conclude with this purse is a simple supply and demand. It's a rather highly priced purse, hard to obtain and thus only the elite have it and so everyone must then have it. And then anyone who wants to the next Paris Hilton (It was Kim Kardashian but that ship has sailed so there is an opening at the moment. While Clint Eastwood's daughter Francesca killed a Birkin to represent the atrociousness of the bourgeoisie  she's desperately in the running for the position. Did she not star on an E! reality show? Just wait for the accidental leak of an inappropriate video and the position will be filled. ) goes to purchase it and thus we have much more demand than supply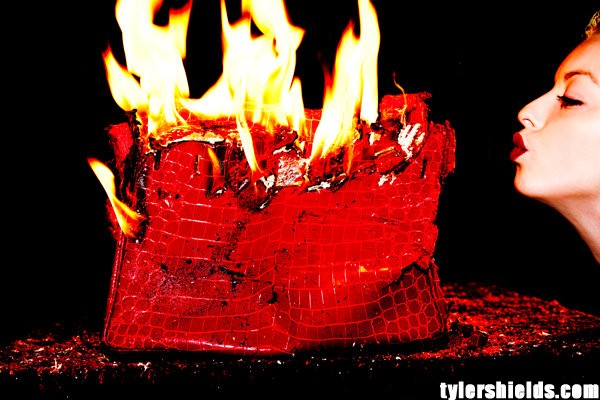 I'm not a big belt wearer. Actually, it wasn't until this year that I realized hey, if I wear my belt my low rise, stretch jeans won't sag down. I won't look like a sloppy mess constantly taking a break from parachute time at Gymboree to pull up my jeans! And so I took one of Hubby's belt that he doesn't wear and started wearing it. (He has a rather small waist and apparently I do not.) It's simple and black and you can't tell it's a man's belt, it's unisex. Suffice is to say, belt aficionado is not on my resume. 
It was some reality show that I was watching, can't remember which one, where they kept acknowleding the H on their belt and that it represented Hermes. "Oh gosh, the same company of that Birkin bag?" I thought. And then I noticed that everyone wears this Hermes belt, men and women!
The belt just may be more popular than the bag! I'm not a big fan of wearing something with the label splashed across it, and the Hermes Belt epitomizes this. Why should I pay to advertise your belt? It's obvious this belt is worn to represent the fact that you have the money to buy an Hermes belt, thus every celebreality star owns a belt. The cost appears all over the place. Some are a mere $300 while others are $3000. Sounds like a lot to spend for the letter H. I could just cut out the letter H from Bambina's Sesame Street flashcards and wear it on Hubby's belt. 
So no, I don't understand all the hoopla for Hermes. I know all the fanfare is dying down for Hermes now that the Kardashians are all donned in Hermes bags and belts, but I just don't see why it was so great in the first place. Perhaps it's just subjectivity, but I think the style of the brand is ugly otherwise this could possibly be a dream board post. 
This is an article written by a member of the SheKnows Community. The SheKnows editorial team has not edited, vetted or endorsed the content of this post.
Want to join our amazing community and share your own story? Sign up here.