I'm planning a holiday central coast jaunt up to the Madonna Inn in San Luis Obispo. For those of you who have no idea what I'm talking about, check it out, the rooms are for lack of a better description, kitschy psychedelic romantic. Seriously, click here, I promise you'll agree. In any case, the room I've booked is adorably dubbed "Fox & Hound," which had me aptly focused on my theme for today's style.
Fall/Winter fashion has graced us with a variety of trends in which to clad our sun-starved bodies: Navajo boho, disco rock, preppy chic and, today's focus – equestrian glam. The hottest trends pair rich velvets, tweeds, and brocades with earthern tones, contrasting them with feminine, flowing fabrics.
Want the look but, like me, you're certain you can't afford the latest featured in Elle (above)? Here's how I channeled my inner Thoroughbred for under $500.
D. Viereck olive green silk sheath: $120 at the Runway Outlet in Silver Lake (this place is a must-see; tiny boutique featuring LA designers' runway samples at deep discounts).
The Limited tweed suit jacket: $70
Accentuate your Fox & Hound look with an obvious nod to the sport with fur detail. Vintage fur collar: $20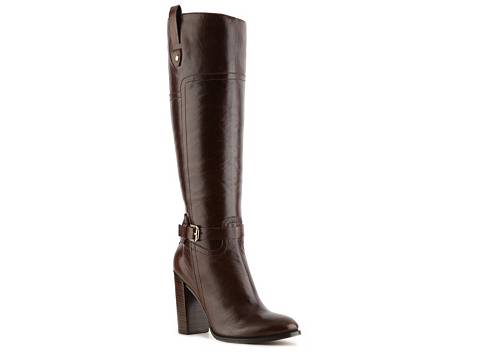 Audrey Brooke riding boots: $140
Brown cable knit tights: Hue $15
Glam it up with glitzy metallic accessories. Gold necklaces: Macy's and Yellowstone (Santa Barbara) approx. $40 total
This is an article written by a member of the SheKnows Community. The SheKnows editorial team has not edited, vetted or endorsed the content of this post.
Want to join our amazing community and share your own story? Sign up here.