Yes, we have gone back to basics!! And there is absolutely nothing wrong with that!  These are last weeks hairstyles. 
Sometimes the hair is not the only thing or should I say  the only one who deserves a break.  Yes, I am referring to "us" the mommies!  A very detail hairstyle can take approximately two to four hours depending on the length of the hair and sometimes it can take longer if you have to wash the hair.  
That's a very long time, imagine how difficult can it be for a three year old to sit still.  We have invented many ways to keep the little ones busy while we do their hair (i. e. leapsters, cell phones, tv, dvds, tablets, etc.), but by the time you are done styling those gorgeous curls they are as exhausted as you are.  Well, they may not be but you get the idea. You are tired! 
We are preparing to put all of our Halloween Decorations out and after six years of adding a skeleton here, a smoker over there...well, we have a lot of decorations to put out! 
So with that, I decided to go back, way back to my basics.  2 Pony Tails!!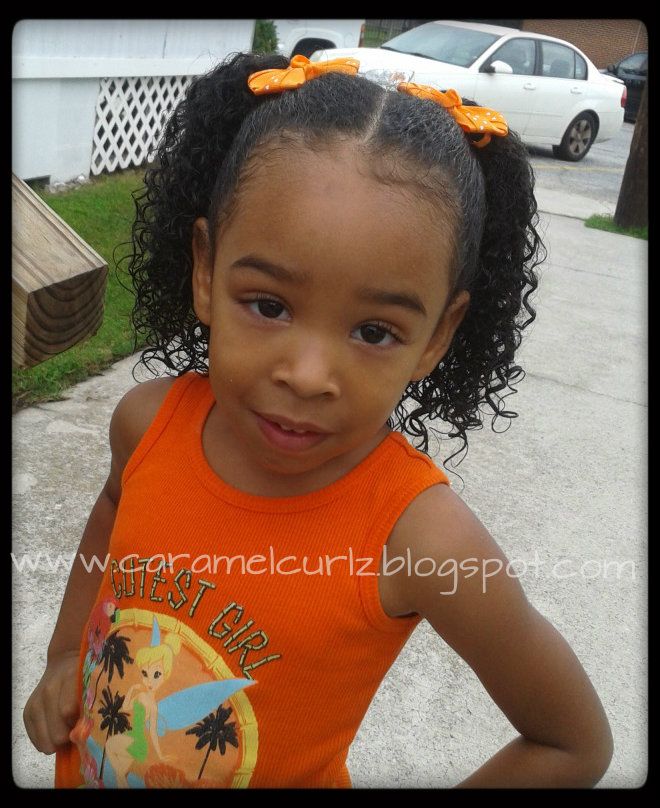 Please see the "how to get this look" and another way to make this look fun for little girls! 
CaramelCurlz & Swirls
This is an article written by one of the incredible members of the SheKnows Community. The SheKnows editorial team has not edited, vetted or endorsed the content of this post.
Want to join our amazing community and share your own story? Sign up here.