Now this is fun!
South Hill Designs wants to help you "Wear Your Story"! Five lucky winners will each receive a locket on an 18-inch chain with 1 coin and 3 charms of your choice!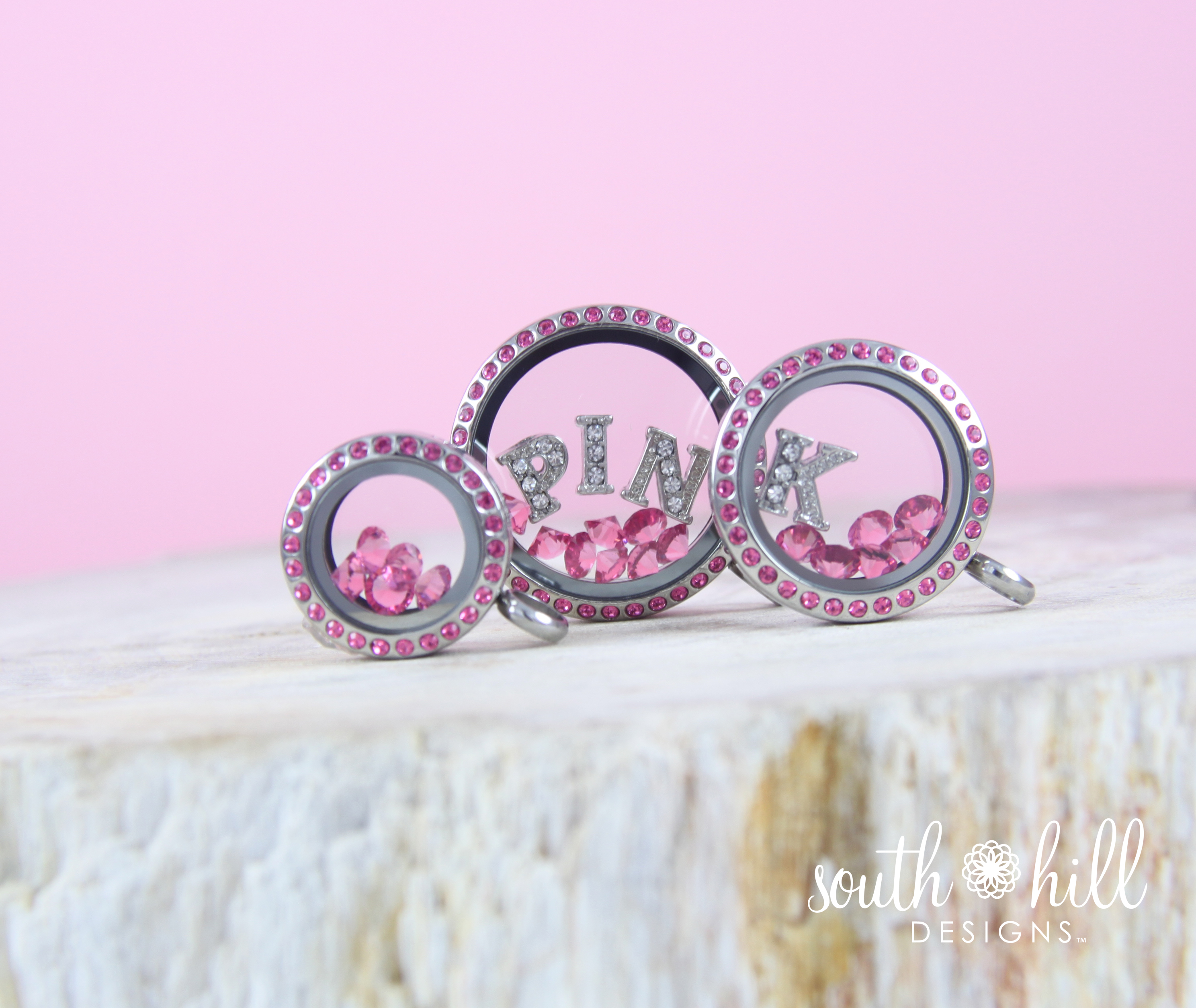 South Hill Designs is a jewelry company that enables women to assemble their own jewelry from a selection of lockets, charms, coins, chains and droplets. The company's products are marketed by independent distributors, known as Artists, through private parties held in customers' homes. The company started in October 2012 in Scottsdale, AZ and has grown 400% in sales and recruitment of independent distributors. South Hill Designs has established a network of 45 states and growing. The company is still in Pre-Launch, and will be formally launching on February 25, 2013.
Just in time for Valentine's Day, South Hill Designs has just announced a first-of-its-kind creation called the "PINK." The silver-toned locket is ringed by pink Swarovski crystals, creating a colorful and sparkling circle around the locket's contents. The PINK locket is available in 3 sizes: Mini, Medium and Large.
For more information please visit www.southhilldesigns.com.
Join the South Hill Designs conversation!
Enter now for your chance to win the South Hill Designs Jewelry Giveaway!
Entries are unlimited. 
Check out more SheKnows Giveaways!