Luxurious custom blankets!
Minky Couture custom blankets are a true celebrity favorite and are used by Julie Chen (CBS The Talk/Big Brother); Neil McDonough (Justified); Laurie Holden (Walking Dead); Dean Geyer (Glee) and many others!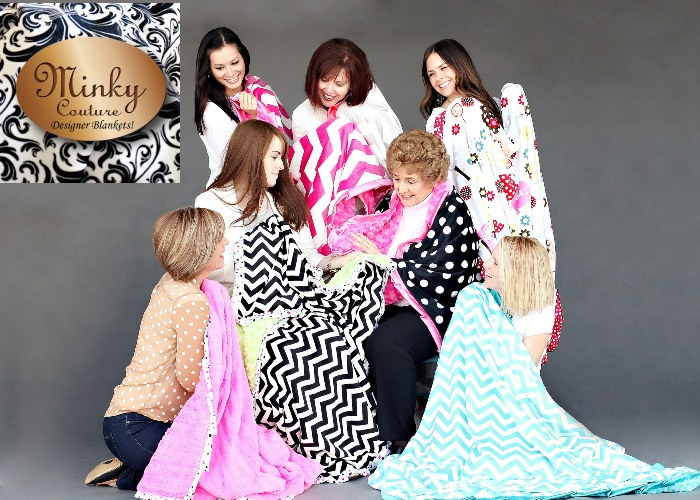 Utah Momprenuer Sandi Hendry has created a custom blanket from her dreams with LOVE, handmade-in-the-USA, the finest fashion-forward Minky blanket anywhere that will warm the hearts & 'soles' of you and your loved ones in a variety of fabrics and sizes to fit the whole family...even the pets and dolls!
Minky Couture has been dubbed by thousands as #BestBlanketEver.
Sandi is sharing her Minky Couture luxurious blankets with you...with a touch of fashion and a ton of love...the perfect gift for everyone!
Win a fabulous Basket of three (3) decadent Minky Couture blankets: one Adult, one Tween, and one Infant blanket in each basket!  Enter to Win this fabulous gift basket valued at  $275.00USD.
Not only can you win a Minky Couture gift basket, but you can also receive 40% off of your purchase at Minky Couture by using the coupon code SheKnows40.
For more information visit www.MinkyCouture.com or follow Minky Couture on Twitter @MinkyCouture or @producerdeb.
Enter now for your chance to win the Minky Couture Giveaway!
Entries are unlimited.