achieve vibrant beauty
It's easy with Mía Mariu!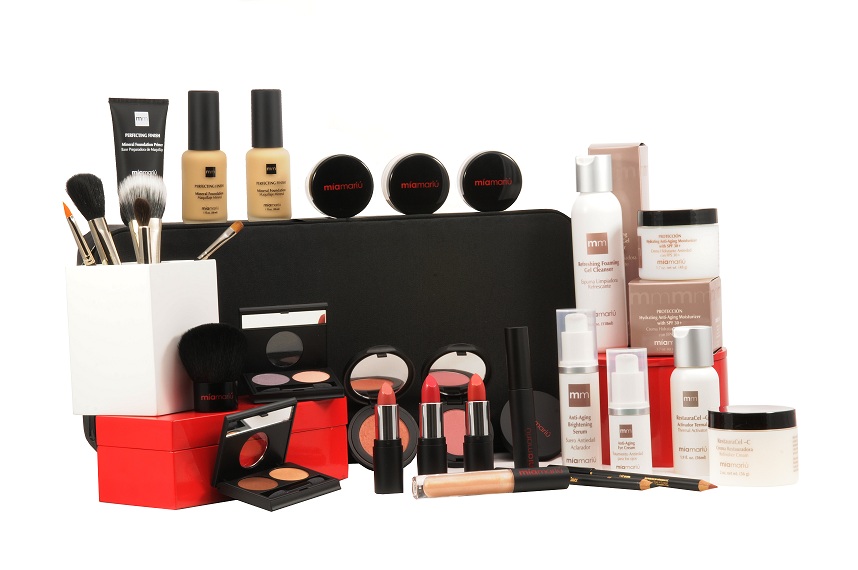 The Mía Mariu philosophy makes the connection between beauty and health inside and out. Mía Mariu's high performance products are formulated with the most natural ingredients available helping you achieve vibrant beauty and health inside and out.  Each unique product fuses nature and technology by combining the highest quality botanicals, antioxidants, vitamins, minerals and peptides.  The result? Healthy products that provide a perfect balance that reflects itself through youthful, healthy, beautiful, glowing skin and renewed energy and vitality, at an exceptional value.  Mía offers natural skin care, professional makeup artist quality mineral cosmetics and brushes, fine fragrances and nutritional supplements to Reveal Your Unique Shade of Beauty!
Mia Mariu products are available through independent Advisers and online.
The Collection – Our complete botanical skin care collection chock-full of antioxidants that nourish and protect the skin. A complete selection of mineral makeup including foundations, primer, concealers, bronzers, cheek colors, lip sticks, lip liner, eyeliner, mascara, eye shadows and a selection of our professional makeup brushes.
Follow Mía Mariú on Facebook and Twitter for more updates on our cosmetics and skin care products!
Enter now for your chance to win!
Entries are unlimited.
PointsandPrizes.com Keyword: MIA worth 100 points good through 9/2/12.