Add these eclectic accessories to your wardrobe
Enter now to win this necklace set!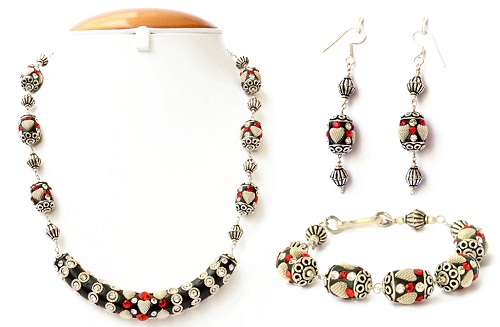 This beautiful necklace set from Maruti Beads is completely handmade by skilled Indian artisans. The unique beads used to make this necklace set are called "Kashmiri beads" & "Maruti Beads".
This necklace set includes:
- 20 inches long handmade necklace studded with rhinestones
- 7.5 to 8 inches long handmade bracelet
- 3 inches long handmade earring
Maruti Beads is an online wholesale beads and jewelry store which sells Maruti, Kashmiri & Lac beads.
Follow MarutiBeads.com on Facebook or Google Plus.
Enter now for your chance to win the Maruti Necklace Set Giveaway!
Entries are unlimited.