Personalized Monogrammed Jewelry
Grey Lee Designs is known for its unique collection of made-to-order personalized monogrammed jewelry.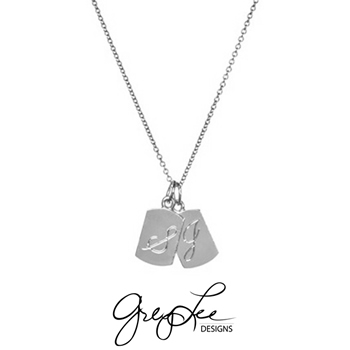 While the job of most celebrities is to look glamorous for the camera, they appreciate the times when they can dress down in jeans, a plain white tee and a simple statement piece. This is that piece. The Celebrity features Sterling Silver medal with a 17" chain. Each dog tag is ½" tall and 2mm thick. View the entire Grey Lee Designs collection and shop online at www.greyleedesigns.com.
Enter now for your chance to win!
Entries are unlimited.
PointsandPrizes.com Keyword: GREYLEEDESIGNS worth 100 points good through 5/10/12.