Firms skin prone to cellulite
Enter to win body oil from Dr. Hauschka Skincare!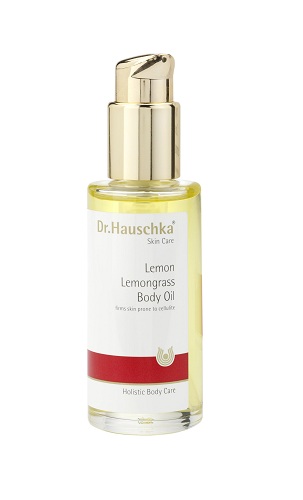 Firms skin prone to cellulite. Pure lemon essential oil revitalizes and awakens while jojoba oil with extracts of lemon peel, lemongrass and mistletoe diminish the appearance of cellulite. Base of organic sunflower seed oil is lightweight, calming and replenishing.
Shop for Dr. Hauschka Lemon Lemongrass Body Oil here!
Enter now for your chance to win!
Entries are unlimited.