Live Life Beautifully!
Visit www.decleorUSA.com and receive a 10% discount PLUS free shipping on any purchase of $75 or more from May 1st - May 31st using the promo code SheKnows.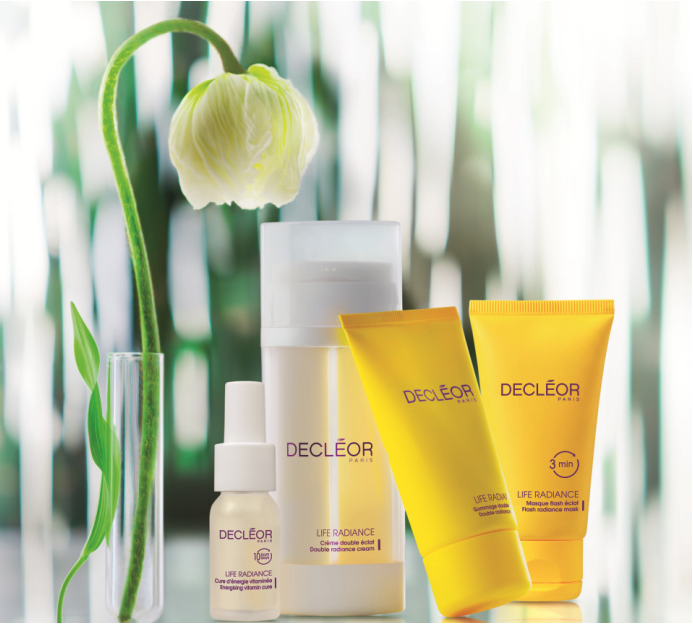 DECLÉOR, the Cosmetic Aromatherapy expert for over 35 years is giving one lucky winner the chance to try the LIFE RADIANCE COLLECTION, a paraben-free collection dedicated to optimizing the skin's radiance. LIFE RADIANCE works to bring immediate and lasting radiance to all skin types through natural and effective ingredients.  
Women are constantly battling stress, fatigue, pollution, and other internal and external factors that leave their complexion looking dull, tired and stressed. DECLÉOR's paraben-free four product radiance enhancing program includes exfoliation, protection, a radiance enhancing mask that provides an immediate glow, and a 10-day radiance enhancing treatment for long lasting results.  The targeted collection, ideal for all skin types, unveils a healthier, brighter and glowing complexion.
Enter now for your chance to win the following DECLÉOR products:
Double Radiance Scrub
Double Radiance Cream
New Energizing Vitamin Cure
New Flash Radiance Mask
Enter now for your chance to win the DECLÉOR Natural Aromatherapy Skincare Giveaway!
Entries are unlimited.