Start your V-Day with super soft skin
Enter to win this Valentine's Day kit featuring three Avene products!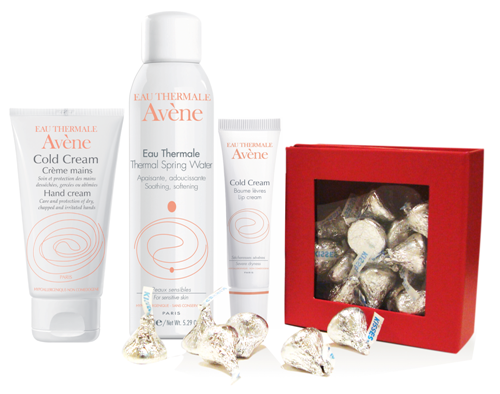 This special kit from Avene, an expert in dermatology and hydrotherapy, offers three key products that will soften and soothe dry skin and lips in perfect preparation for the most romantic day of the year.
Thermal Spring Water:
Unique composition soothes and softens the skin and restores skin's natural balance. Clinically proven by over 300 studies to calm, soothe and soften the skin. Used since 1743 in the Hydrotherapy Center to treat serious dermatological conditions such as atopic dermatitis, psoriasis and eczema.
Cold Cream Lip Cream:
Ultra rich lip care provides immediate relief and protection against severely chapped, flaky, cracked lips.
Cold Cream Hand Cream:
Rich, non-greasy formula that nourishes and helps heal dry, cracked hands and nails.
Enter to win Avene Valentine's Day Kiss Kit now!
Entries are unlimited!