Get sudsy all year long
Enter to win a year's supply of all-natural handmade soap!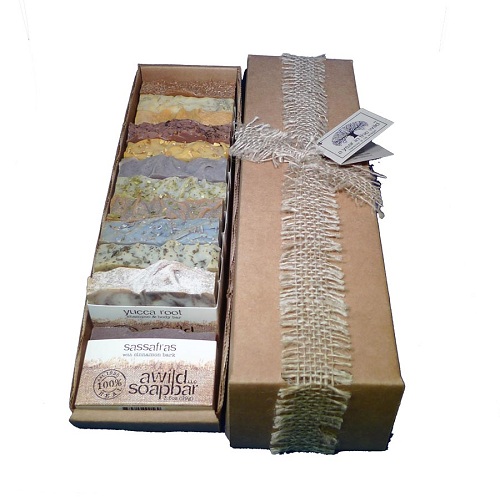 This handsome 12 bar gift collection showcases some of North America's most useful native plants. Each month a new one emerges, reminding us of the seasonality of all life. Twelve 3.5 oz. boxed soaps in a kraft gift box.
Scents:
Jan - Sassafras Soap  ~  Feb - Yucca Root Shampoo & Body Bar Soap  ~  Mar - Wild Weeds Soap  ~  Apr - Bluebonnet Soap  ~  May - Passionflower Soap  ~  June - Horsemint Soap  ~  July - Mustang Grape Soap  ~  Aug - Sunflower Soap  ~  Sept - Prickly Pear Soap  ~  Oct - Mesquite Bean Soap  ~  Nov - Desert Sage Soap  ~  Dec - Cedarwood Soap
Click here buy your own set of natural soap from A Wild Soap Bar!
Enter now for your chance to win!
Entries are unlimited.
PointsandPrizes.com Keyword: SOAPBAR worth 100 points good through 8/3/12.