Find a deal a day
Enter to win earrings from 1SaleADay.com!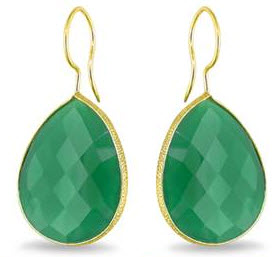 1SaleADay.com always has one deal in each of their five categories: Main, Wireless, Watch, Family, and Jewelry. Each deal is posted at midnight EST, and is only available for 24 hours, so hurry and buy them before today's products are replaced by tomorrow's!
1SaleADay.com is giving a 40 Carat Emerald Green Hydro Quartz Pear Dangle Earrings in 22K Gold Over Silver to one lucky winner from SheKnows!  So enter to win these stunning earrings and check out what the sale is today at 1SaleADay.com!
Purchase these dazzling earrings at 1saleaday.com/SheKnows at a tremendous discount.  If the green isn't for you, visit 1SaleADay for your choice of 6 gemstone colors!