Today, the term has come to comprise everything from preppy polo shirt-chic to flawlessly primped Park Avenue princess to leather jacket loving downtown hipster. Because the beautiful thing about America and all-American style is that it doesn't have to mean all one thing.
So as we celebrate Independence Day, let's also celebrate the independent way we dress, the icons that set the tone and tips for how to master the look.
Park Avenue princess: Ivanka Trump
When it comes to groomed perfection, no one oozes glamour and refinement quite as coolly as the New York heiress, mini mogul and mum, Ivanka Trump. Her Jessica Rabbit physique is demurely contained with a sparkling combination of lace, silk, sequins and discus-sized diamonds. The secret to this style is for the fabrics to be as rich and rare as one's pedigree (get ready to become BFFs with your dry cleaner!) and to always leave just a little to the imagination — think amped up ladylike.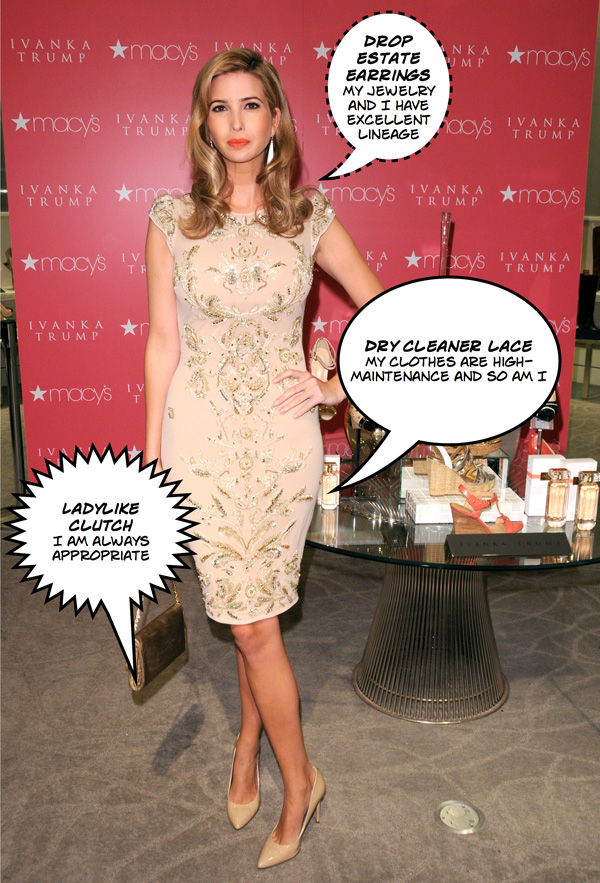 Must-have pieces: Real fur, structured bags, patent black and nude stilettos (no chunky platforms here), fit-n-flare skirts, silk ball gowns, drop earrings in diamonds and pearls (preferably priceless heirlooms).
Preppy perfection: Gwyneth Paltrow
Whether she's wearing a Michael Kors blazer and jeans or a Ralph Lauren ball gown, Gwyn always looks clean, crisp and like she was educated at Princeton. The key to mastering this preppy look is to invest in timeless pieces that look as chic at dinner as they do picking up the kids from school. All clothes should be perfectly tailored with unfussy silhouettes in neutral tones and natural fibers. When the glamour is amped up, balance it with understated makeup including tinted moisturizer, mascara and lip balm and blow hair out stick-straight.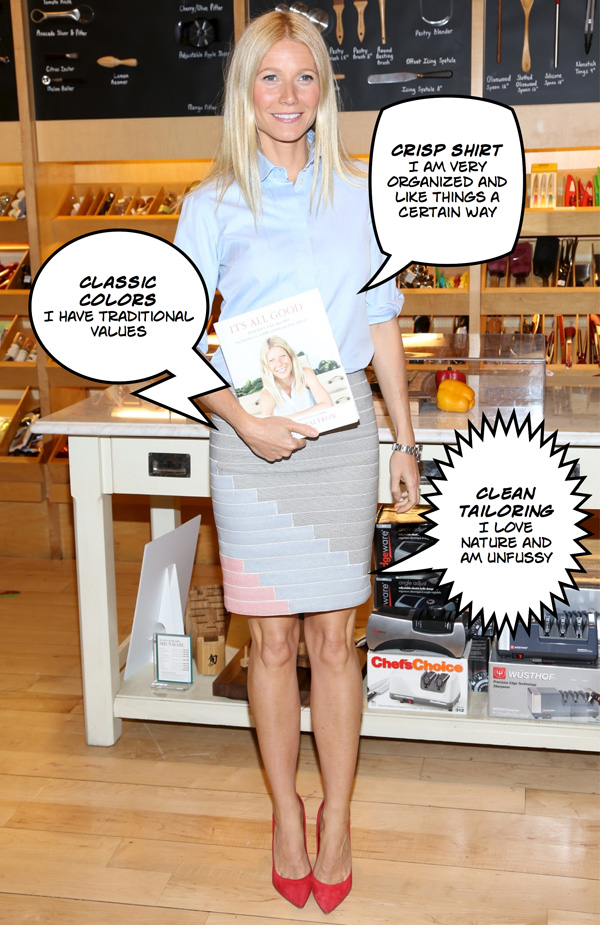 Must-have pieces: Navy and white blazers, shrunken cashmere polo neck sweaters, crisp white shirts and tees, rolled up boyfriend jeans, loafers, a button-down dress, sailor stripes, Ray-Ban sunglasses and a classic round-faced watch in silver or gold (Rolex or Cartier).
Downtown hipster: Olivia Palermo
Without saying a word, Olivia Palermo's fashion makes her the coolest girl in any room. She excels at blending cutting edge high fashion pieces with comfy, casual classics and statement accessories into a cocktail that is all about individuality and attitude. The key to mastering this look is to embrace unexpected combinations of high and low — a military style jacket with a silk skirt, a minimalist leather shift with neon yellow kitten heels. You make the rules up as you go.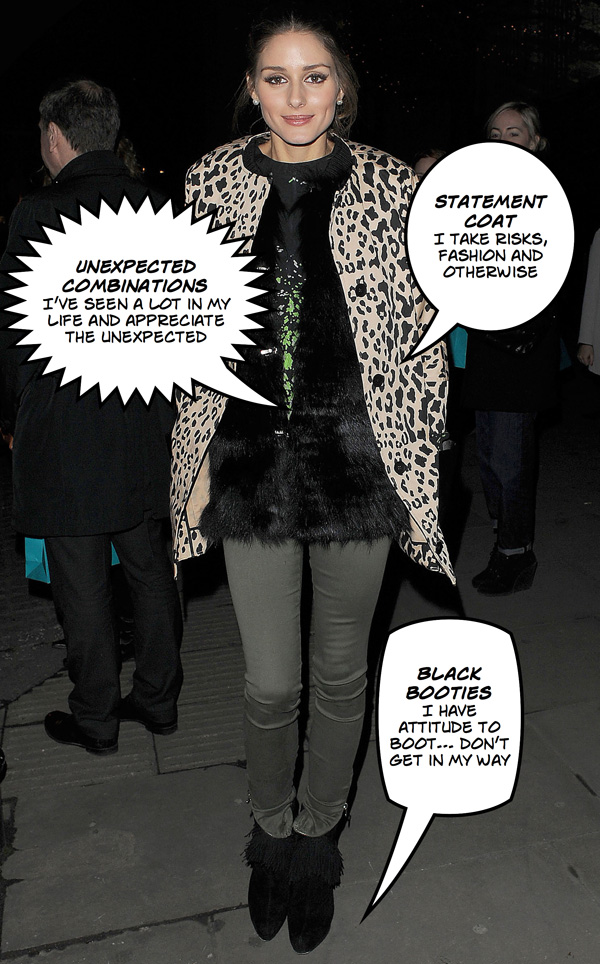 Must-have pieces: A black motorcycle leather jacket, leather leggings, oversized statement jewelry (cuff or ring), sky-high ankle boots, an uber soft gray faded tee, big black shades, unexpected pops of color and a good charcoal eyeliner.
More fashion and style
Summer looks: Street style inspiration
The anatomy of sexy
Modern day beauty role models
Photo credit: Ivan Nikolov/WENN.com, Andres Otero/WENN.com, WENN.com