You probably got the memo a few seasons ago when clothes you haven't worn since junior high, high school or college reappeared on store shelves. If you're like me, you hoped that this return would be a brief blip before it disappeared again. No such luck. But after being reconnected with feminine florals, neon colors and oversized sweaters, I have regained my sense of nostalgia.
The dilemma soon became how to wear these fashions without returning to those awkward teen looks or looking like I was going to a theme party. As a plus-size girl, it can be tricky to navigate those oversized crop tops without looking like you're hiding (or showing too much skin!). So I'm turning to some of my favorite plus-size fashion bloggers to see how they're bringing back these hot trends.
Carried over from the '80s, neon was a big trend of the '90s — especially lime green. If worn right, chartreuse (a classy name for lime green) can be elegant.
Tip: Pair with a bright shoe in a complementary color.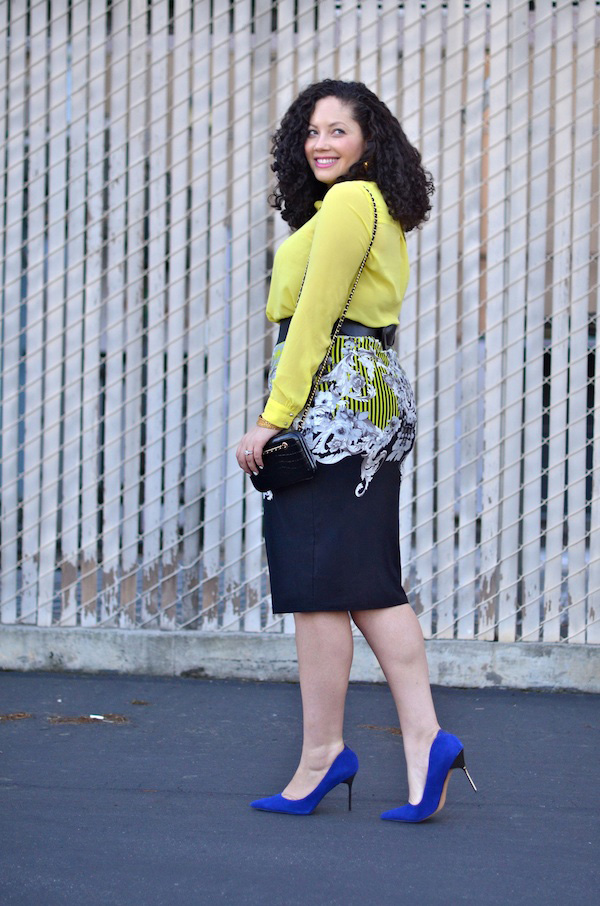 If you don't want to stand out too brightly, add a pop of neon in an accessory
— a citron shoe or earrings (yes, Marie's nails do match her earrings!).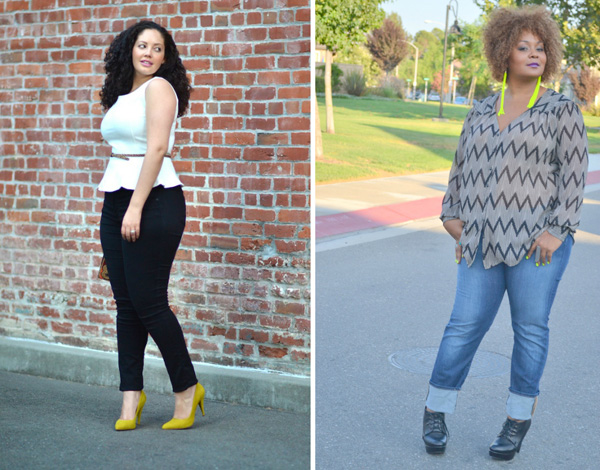 I've never been a big fan of wearing denim from head to toe, but these ladies may have convinced me to give the chambray shirt a chance, and pair it with *gasp* a pair of jeans.
Tip: Get a classic look with a dark skinny jean and a scarf.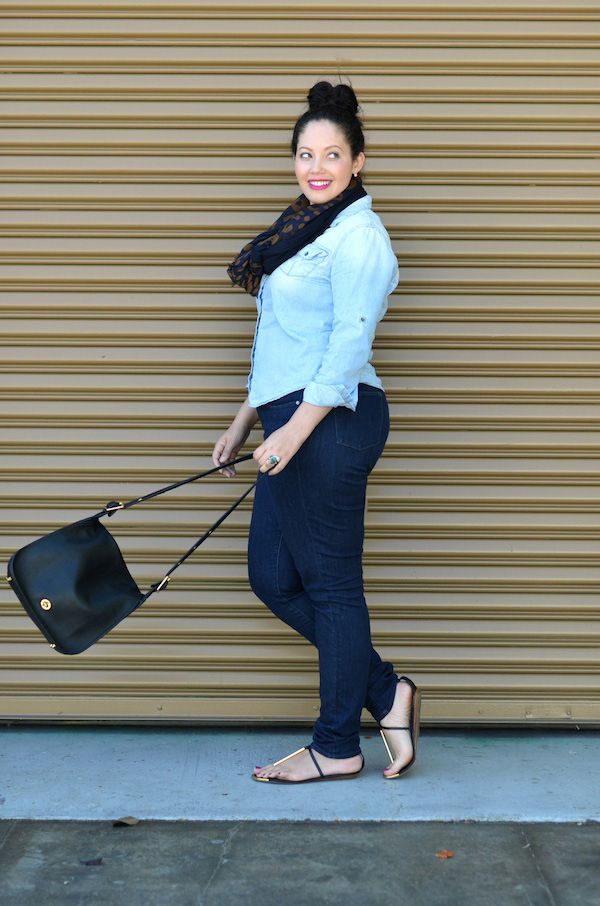 Go more casual with a boyfriend jean.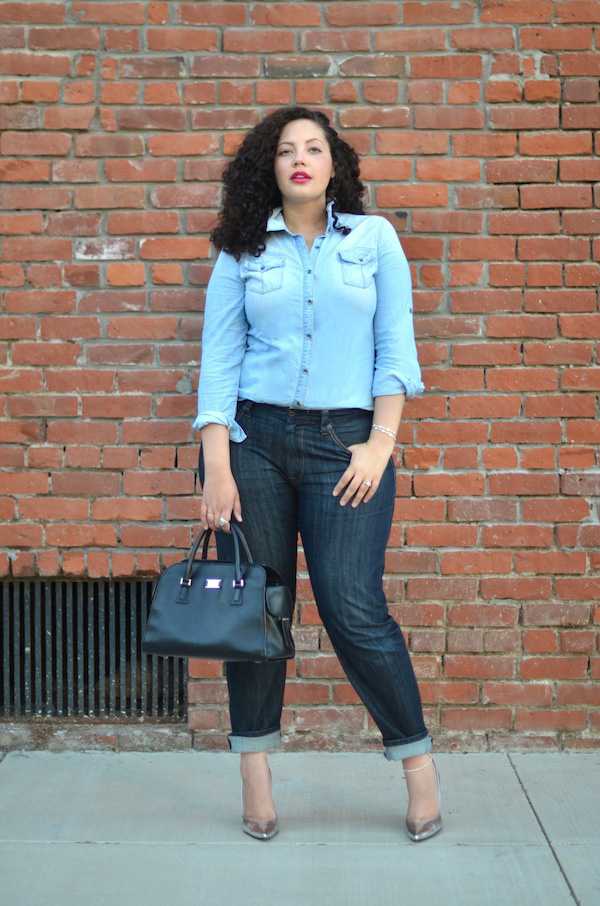 LOVE these denim lace shorts from ASOS CURVE paired with a baggy ribbed sweater.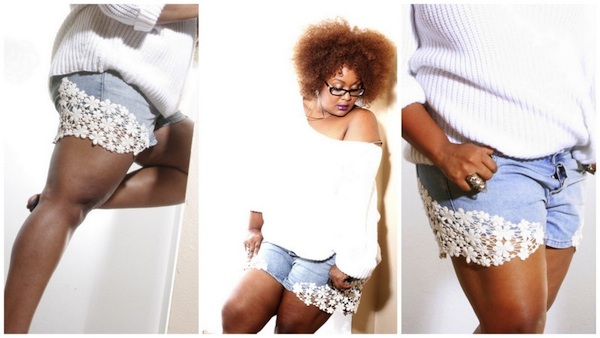 I can hear Meryl Streep's disdain as Miranda Priestly in The Devil Wears Prada, "Florals, for spring? Groundbreaking." Well, it's not spring anymore and florals are no longer pigeonholed into one season. You can wear them all year long!
Tip: Mix patterns — florals and stripes. Tie two patterns together with a common color.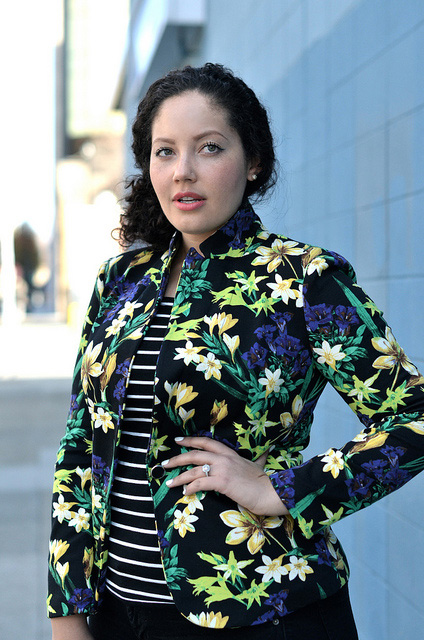 The experts
GirlWithCurves — Tanesha Awasthi. Tanesha is a graduate of UC Berkeley and started GirlWithCurves in 2011.
The Curvy Fashionista — Marie Denee. Marie is a fashion and style expert and Editor in Chief of The Curvy Fashionista.
More style tips
How to wear a skinny jean: Plus edition
The '90s are back: How to rock the trend
5 Fashionable ways to wear neon
Photos credits: GirlWithCurves and The Curvy Fashionista