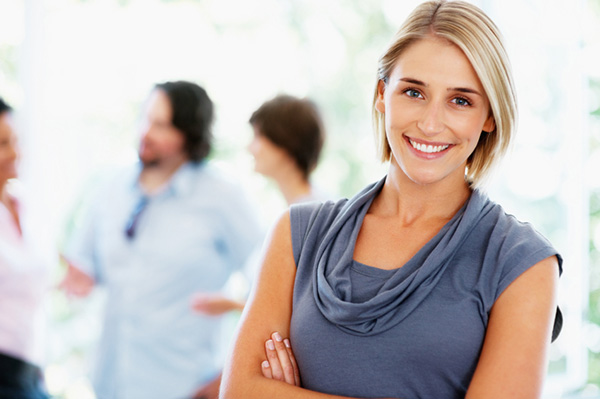 The kit for whatever the day may bring
We all know things pop up unexpectedly throughout the day, and unruly weather can ruin your look from the start. Keep beautiful all day long with this list of must-have items. Plus, carry them to work once, and you're set at all times!
Blotting paper
When humidity strikes, or you just need a midday pick-me-up, blotting papers can refresh your look and remove excess oil from your face without messing with your makeup! It's as if you're starting from scratch — without actually washing off all your makeup.
Hairspray
Hairspray is a must! After the hustle and bustle of getting to work, readjust pieces so everything stays just right throughout the day. Or if you do a quick hairstyle change before a long night out, you'll be glad to have hairspray to lock down a new do!
Nail file
A must-have for those mighty pesky moments. Don't let a hangnail bring down your mood — which inevitably always happens. Instead, be one step ahead of yourself and keep an extra nail file in your desk.
Mascara
Sometimes all your look needs is a good swipe of mascara to refresh those eyes. Keep an extra tube on hand so you can keep batting those lashes long into the night.
Liquid eyeliner
When you're rushing to meet your dinner reservation or even straining to arrive fashionably late to an event, liquid eyeliner can give eyes that extra pop they need after a grueling day.
Concealer/foundation
Blast away any blemishes by keeping an extra bit of concealer at the office. You can even pour a small size into a separate container rather than buying a new bottle.
Lip balm/light lip stain
Nothing brings your day down more than when you forget your lip balm. Being stuck in that dry office is no happy place for cracked lips. Keep an extra in your desk drawer to avoid another day of lip discomfort!
Bobby pins, banana clips and hair ties
Extra hair accessories will be a lifesaver when hair is just not cooperating or when you decide to do a hairstyle switch before cocktails. Stash away a few of your favorite items — you'll be glad you did.
Dry shampoo
For oily sections, especially bangs, dry shampoo can give hair that just blow-dried feeling. It's ideal for nights you can't make it home after work. Just spritz and feel comfortable and assured you look clean and fresh.
Brushes
This list of must-have items could be pretty difficult to apply properly without the correct brushes. So, be sure to bring along an extra hairbrush, blush brush... you get the idea.
Don't forget!
Mirror
Tissues
Breath mints
Hand sanitizer
Eye drops
For more beauty tips
Quick ways to make your skin glow
On-the-go makeup for your purse
Portable makeup for moms on the go