There were a lot of awesome beauty trends all over the spring runways. My favorite? Rich, dewy and uncontrived skin with a pop of color! I've seen everything from lilac to coral to blues, but today we are going to talk about mint. It's the perfect color for making a statement while staying classic and chic at the same time.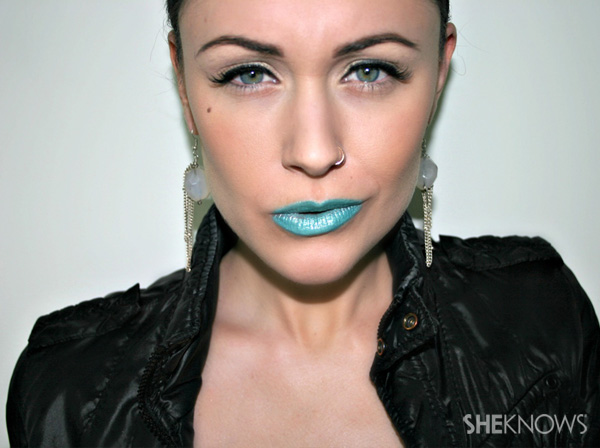 Mint lips like the look above are super fun, but if you're looking for a more subtle way to add the color to your beauty look, eye makeup is the way to go. Let's get started!
After you've applied your foundation, bronzers, mascara (false lashes if you dare!) and lipgloss, try a mint mascara! Apply it to only your bottom lashes for a fun touch of color that isn't over the top.

2
Want to bump it up a notch?
Apply a mint eye liner on your bottom water line.

Now for one small touch that really adds an extra sparkle to your eye. Find a very soft, light and reflective mint green shadow to top your eye lid.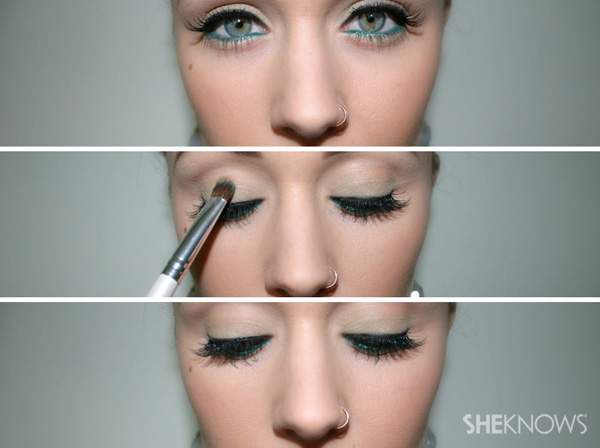 And there you have it! A look that isn't too over the top or screaming with color. Just enough to put a spring in your step and change up your look!
Final look

Extra Tip
If incorporating mint into your eye makeup or lip shade is too scary or dramatic for you, keep it simple by painting your nails with the perfect shade of mint and add a pop of glitter for good measure!
From the editor
Our guest editor and fashion blogger Keiko Lynn hand picked some mint makeup products.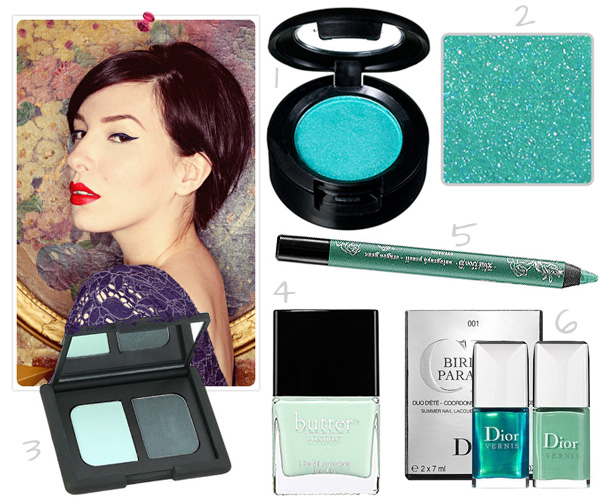 1. MAC Aquadisiac ($15), 2. Sugarpill Darling Loose Shadow ($12), 3. NARS Cleo shadow ($ 34), 4. Butter London Fiver ($15 ), 5. Kat Von D mint green pencil ($10 ), 6. Dior Bird of Paradise nail lacquer duo ($29).
More in beauty
Recreating the runway: Dewy skin
3 Easy ways to have more fun with your makeup in 2013
Mod makeup trends