Look fabulous
at the beach!
No matter your body type, there's a super sexy swimsuit out there for you! Take a cue from our favorite celebs and you'll find a cute beach-ready suit that fits and flatters!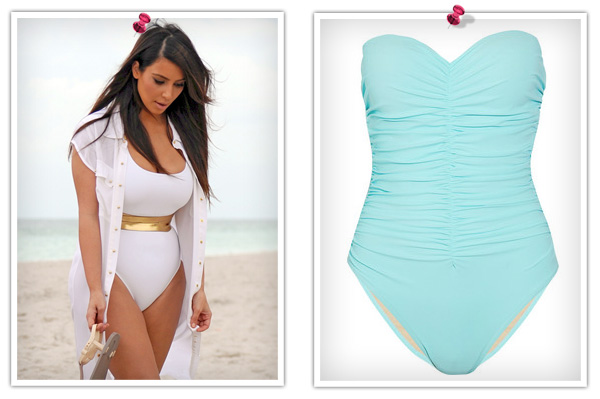 Pear body characteristics: Your lower half is wider than your upper half.
Celeb inspiration: Kim Kardashian and Mariah Carey.
Swimwear tip: Stay away from bottoms that will draw attention to your hips and lower body. Try a one-piece suit, and add a cute sarong.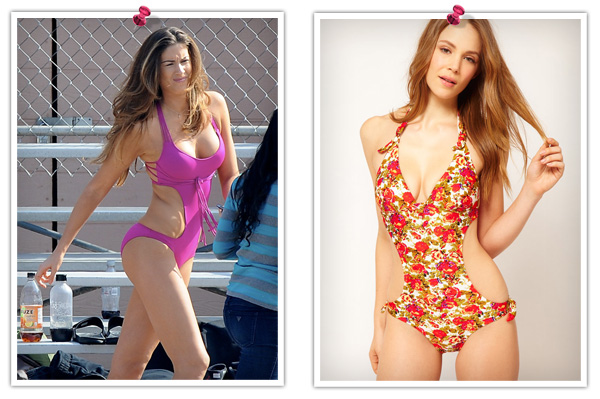 Wedge body characteristics: Your shoulders and upper body are much wider than your narrow waist and hips.
Celeb inspiration: Katherine Webb and Angelina Jolie.
Swimwear: Have a narrow waist? Draw attention to it with a printed bottom. Try a neutral halter style up top to then draw attention upwards to your beautiful face! A cutout one-piece suit, like Katherine's here, will also draw attention to the bottom half of your body.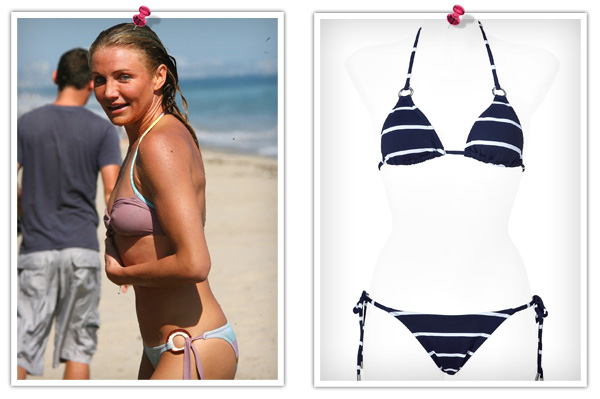 Rectangle body characteristics: Everything lines up — your shoulders and waist.
Celeb inspiration: Cameron Diaz and Anne Hathaway.
Swimwear tip: Slip into a bikini that has fun details, like horizontal stripes, which will give off the illusion of sexy curves or a cute colorblocked option like Cameron's here.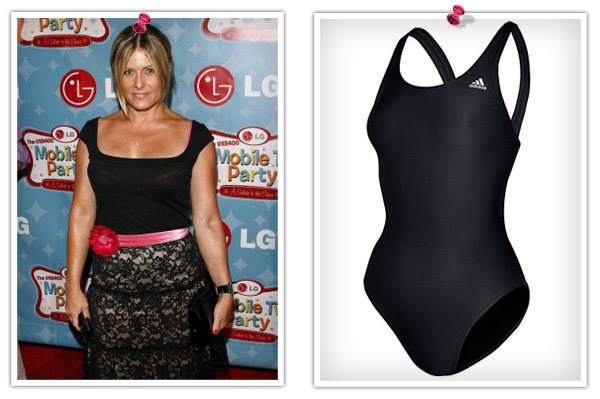 Apple body characteristics: The area above your waist is much larger than the rest of your body.
Celeb inspiration: Nicole Eggert and Christina Aguilera.
Swimwear tip: Try a one-piece with a scoop neck, which will draw attention to your face rather than your mid-section. If you're trying to cover up a tummy, opt for a suit that has ruching in the middle for an instant slimming effect.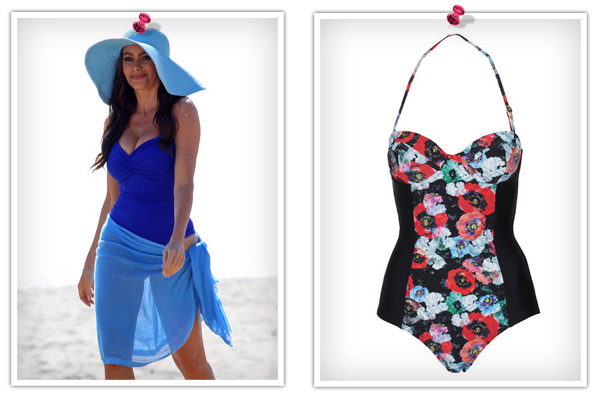 Hourglass body characteristics: Your shoulders and hips are similar in proportion, but offset by a tiny waist.
Celeb inspiration: Sofia Vergara and Christina Hendricks.
Swimwear Tip: Highlight your curves with a sexy, solid one-piece, where full attention will be on your shape. If you're a bit busty, try a halter style that will lift up the girls.
More fashion
Steal the look: Olivia Palermo's black ensemble
10 Celebrity style tips you can use, too
Spring bags: A guide on what to wear and how
Photo credits: WireImage, JFXimages/WENN.com, Owen Beiny/WENN.com, WENN.com, JFXimages/WENN.com