Expert swimsuit
buying advice
We asked Shannon Michaelson, Aqua Sphere swimwear specialist, for her best tips on choosing the right bathing suit for your body type. "Wearing a swimsuit is the most vulnerable that a woman can be in public, so it's imperative to find a quality swimsuit that makes you feel comfortable and confident," she says. "Dressing for your body and finding a flattering fit is as much about identifying and emphasizing your strengths as it is trying to minimize your weaknesses."
Determining
your body type
The most important thing to remember is that determining your body type is not about your height or the weight on your scale. It is about understanding and embracing the overall shape of your body, notes Michaelson. "Pay attention to where you tend to gain weight, what parts of your body you try to hide and what your best assets are," she advises. "I often find that taking a picture in undergarments is a helpful way to get a true assessment of where you are in your journey at any given point."
Make a note
Most importantly, don't take the process too seriously. "The best advice that I can give is to be kind to yourself, have fun with color, focus on fit instead of size, bring along a trusted friend to offer support and a second opinion, experiment with cuts and styles and remember that no one else is looking nearly as hard at your flaws as you are," says Michaelson.
If you're: Busty
What you need: You are likely seeking additional bust support without stress on the neck or shoulders, explains Michaelson. Look for a swimsuit that offers an exemplary fit and is sold by cup size so you can get the fit you want. Also look for other support features such as underwire and thicker, adjustable straps for added comfort.
If you're: Athletic
What you need: Flattering piping details, moderate bust support, a medium leg and an open back work well for this body type, notes Michaelson. You can also soften your chest area with padding (if needed) and show off a toned butt and legs with embellishments at the hip. Feminine prints also help to soften a leaner frame.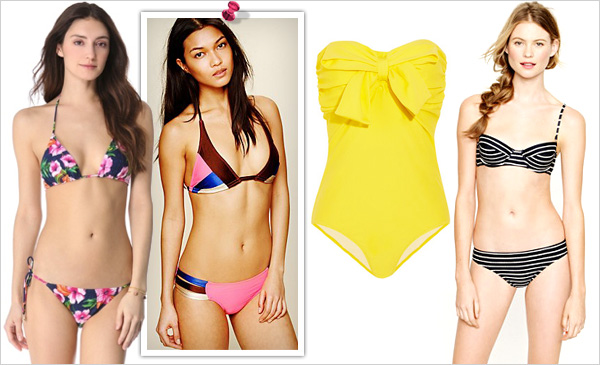 If you're: Curvy
What you need: You're probably looking to conceal your tummy, back and/or hips. "A feminine neckline works well for this body type to draw attention upward from the waist," advises Michaelson. "Tummy support, full back coverage and adjustable straps ensure a flattering fit."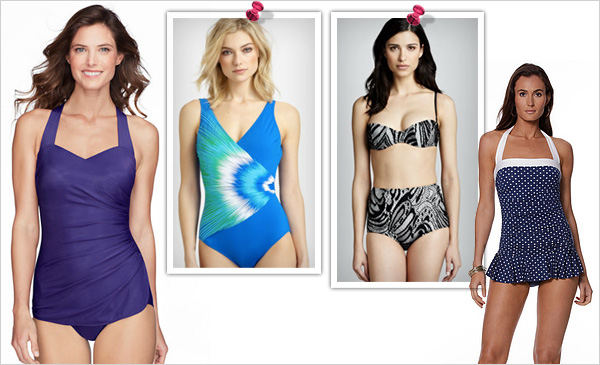 If you're: Tall/have a long torso
What you need: Being tall has its perks but buying a bathing suit isn't always one of them. Extra length in the torso is a necessity, says Michaelson, as are moderate bust support for shaping and a medium to high leg. Ruffles can also add curves where you want them.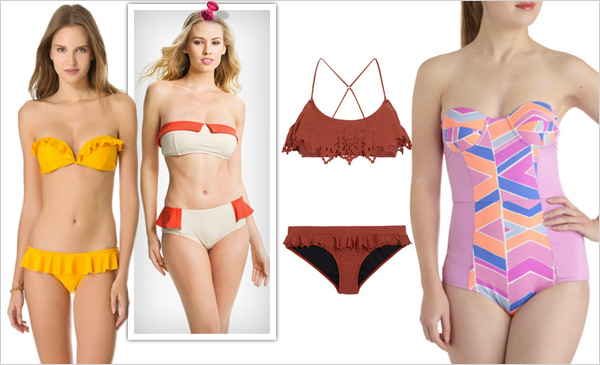 More style tips and trends
Steal the look: Olivia Palermo's black ensemble
What to wear to meet his parents
DIY bohemian boots