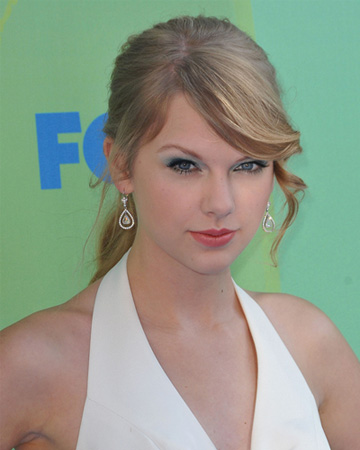 Pretty
in pastel
For many women, pastels conjure up childhood memories of Easter egg hunts, cotton candy at the fair and playing dress up with Grandma's favorite eye shadow color — you know, that gaudy blue she'd always wear. But done right, pastels are actually totally grown-up and oh, so chic for spring.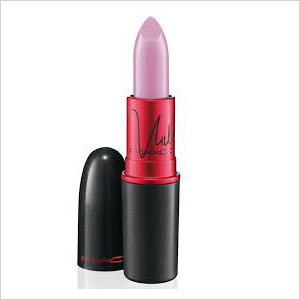 M.A.C. Viva Glam Nicki 2 lipstick
If there's anyone who knows how to pull off a pastel pink pout, it's the queen of hip-hop: Nicki Minaj! Steal her style and treat your mouth to a brilliant rush of color when you invest in this loud, limited-edition lavender/pink lipstick shade from the eccentric rapper herself. Every penny of your purchase goes toward helping men, women and children who are struggling with HIV and AIDS. (M.A.C. Cosmetics, $15)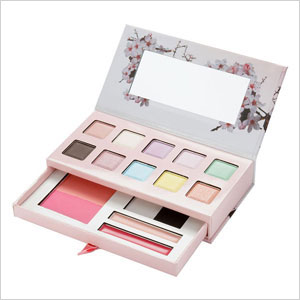 NYX Spring Fling palette
From mint green to light lavender and robin's egg blue, this multicolored eye shadow palette contains every pastel hue you could possibly need to play up your peepers. Plus, it comes complete with a rosy dual blush set and two flirty pink glosses to add some shine to your mouth. Just be sure to go easy on the shadow — too much pastel is never a good thing. (Nordstrom, $15)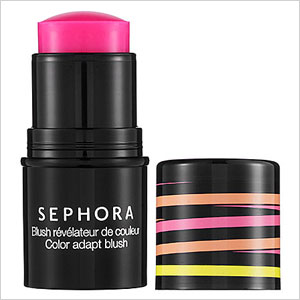 Sephora Collection Pastel Pop color adapt blush
Imagine a blush that was meant for you: one that reacts and adjusts according to the pH of your skin, giving you the perfect pastel pink flush, no matter whether you're pasty or tan. Well, ladies, you've finally met your match! This stuff does precisely that, bringing a natural, radiant glow to your cheekbones that's undeniably stunning. Formulated with acai oil, safflower seed and cherry extract, you can even apply it to your pout for a low-key pop of color. (Sephora, $14)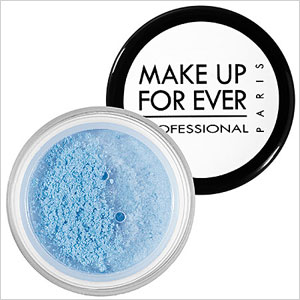 Make Up for Ever star powder in pastel blue
It's your time to shine, baby! And trust us, you will shine brightly immediately after applying this shimmery silky powder in a pastel blue hue. Perfect for all skin types, it gives your face a luminous glow, and only a tiny amount is required to achieve the desired radiant result. You'll literally light up each and every room you step into. (Sephora, $20)
Laura Mercier sheer cream eye color
Available in aqua, gray and mauve pastel, this creamy, spring-ready product coats your lids in a cool cloud of soft, sheer color. Lasting up to eight hours, it's basically destined to become a new staple in your beauty bag (at least we think so!). (Laura Mercier, $22)
Tell us
What pastel makeup product are you most excited to try? Share in the comments!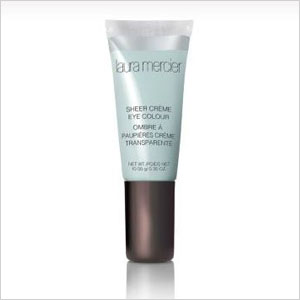 More makeup must-reads
Products that leave just a hint of shimmer
The secret to wearing bold maroon lipstick
Best hot-pink lipsticks to try now
Photo credit: Adriana M. Barraza/WENN.com