Celebrate Every Day
Like It's Saturday!
Do Monday mornings always get you down? Look no further than the new Kate Spade Saturday collection from girly chic designer Kate Spade. The collection creates a mood that makes you feel like every day should be celebrated like Saturday.
Staying close to their ever so famous motto, "live colorfully," the new Kate Spade Saturday collection continues to bring the brightness to life. From vivid shades of yellow to neon pink, the colors alone make every day feel like the weekend. The collection has already launched in Tokyo, Japan and will be making its way to the United States this March online.
The collection features an assortment of items from dresses and pants to accessories and handbags, and of course the brand's bestselling cell phone cases. If this doesn't have you dancing in your seat, then the prices will. The collection is priced at about half of the brand's normal prices! $50 for some darling tortoise sunnies? Steal.
Our picks
We had to include some of our favorites from the collection. Look below to see the fun items for yourself!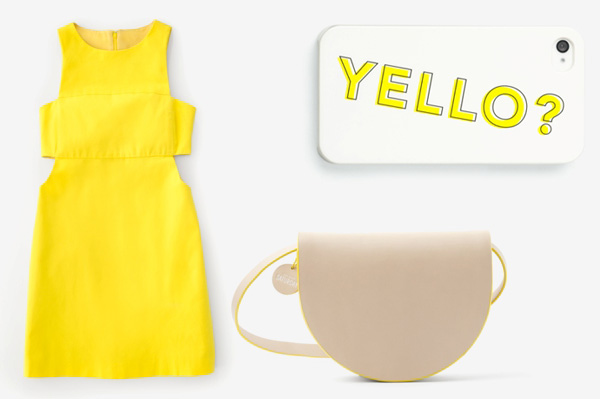 More beauty reads
Printemps Precieux de Chanel Spring 2013 collection (Review)
Burt's Bees new lip colors for spring 2013 (Review)
Oz the Great and Powerful has a HSN collection!