Even though caps are totally fashionable, that phrase oft-heard when you were a child, "Take your hat off at the table," still comes in to play here. There is definitely a time and a place to wear a beanie or baseball cap. On the weekends when you're strolling in the park with your husband? Great! At the office... not so much. But, you can totally rock a cute hat on your morning commute!
Here's how to style a cute hat for your way into the office and for those weekends outside.
For the office
Looking for something to cover your head as your heading to work? Maybe if you're going for the slightly messy, toussled hair look? Try a classic basbeall cap style that has a cute print to keep it girly and feminine.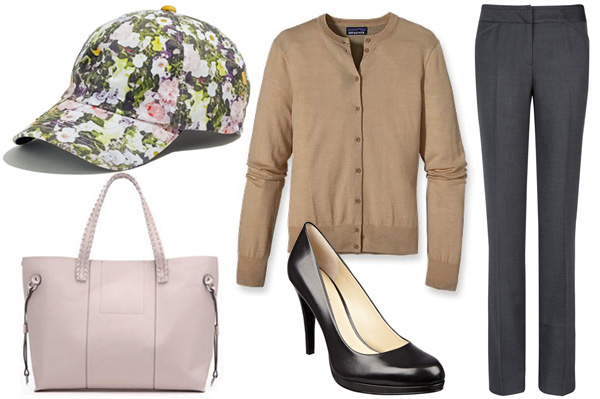 Biltmore for Madewell baseball hat in sungarden $24, Ted Baker cropped suit trouser $220,
Patagonia Merino wool cardigan $69, Topshop silk slash back shirt $96,
Nine West Regola pumps $79, MBaoBao tote $92
For the weekend
Unless you're seated at a restaurant, of course, the weekend is the perfect time to go all out with your hat! Wear one with your favorite tee, boyfriend jeans and sneakers as you're shopping around town, walking the dog or hanging out with your husband.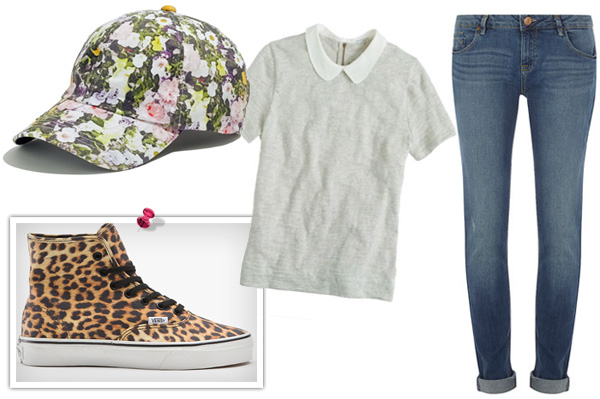 Biltmore for Madewell baseball hat in sungarden $24, J. Crew silk-collar tee 75,
Dorothy Perkins midwash authentic boyfriend jeans $55, Vans leopard authentic his $65
More fashion
New York Fashion Week on the runway: Badgley Mischka
New York Fashion Week on the runway: Rebecca Minkoff
New York Fashion Week on the runway: BCBG