But leather can also be worn in other ways, as well, like we saw in Saint Laurent's collection. Try a little leather dress. Or "LLD," as we like to call it. Never tried one before? Trust us, you'll fall in love. Wear one to work and you'll appear instantly sophisticated. Slip into one for date night with your husband and you'll look unbelievably sexy.
Here are some tips on how to style a fabulous LLD for the office and the weekend.
For the office
Depending on where you work, a leather dress by itself may not be the most appropriate look — especially if it's sleveless like the one here. To dress it up a bit, add a structured black blazer, colorful, yet classic pumps and simple earrings!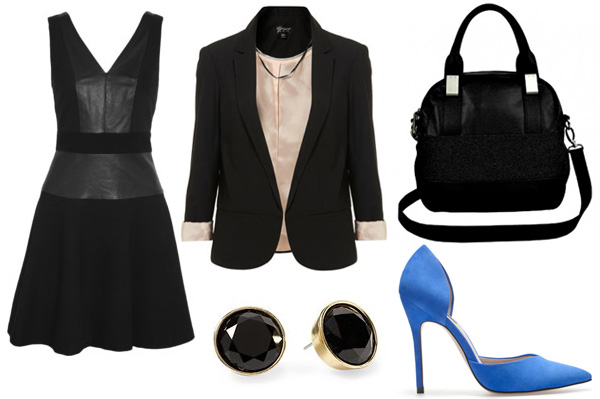 DKNY leather and canvas dress $495, Topshop structured blazer $100, Pim + Larkin opaque round studs $11, Zara high-heel vamp shoe $20, Walter Baker Lancia satchel $178
For the weekend
Go all out on the weekends! Meaning: Have fun with your accessories! No need to cover up the dress with a jacket or sweater on Saturday or Sunday (unless, of course, it's cold), so add a fierce, printed platform, stacking bracelets and a cool clutch for a totally chic look.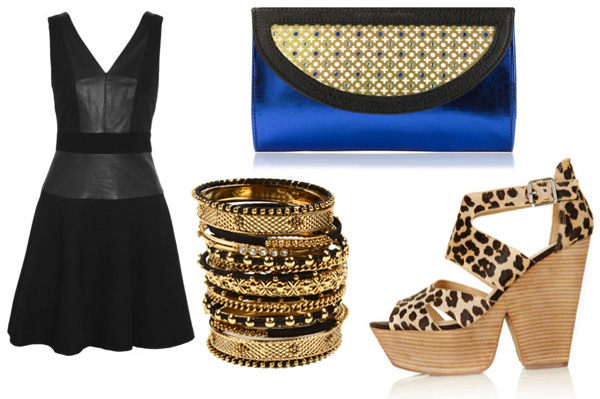 DKNY leather and canvas dress $495, Topshop Lanie cut-out platforms $120,
Amrita Singh Reema bangle set $100, Boticca Najwal crystal clutch $160
More fashion
New York Fashion Week on the runway: Badgley Mischka
New York Fashion Week on the runway: Rebecca Minkoff
New York Fashion Week on the runway: BCBG