Mad For Mod
Spice up your spring wardrobe with some must-have mod pieces, the must-have trend of the season. We're sharing a few of our favorites and we're pretty sure you're going to love them as much as we do.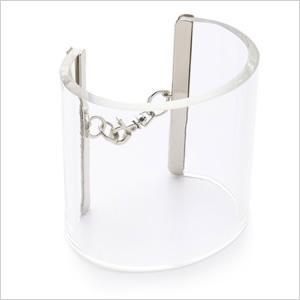 Lucite bracelet
With winter coming to an end (thank goodness), it's almost time to trade darker, heavier accessories for some lighter, airier choices. We love this clear Lucite mod-inspired Cheap Monday bracelet, which could go with just about anything (shopbop.com, $40). Try it with jeans and a bold tee on weekends or with a simple A-line shift dress and pumps at the office.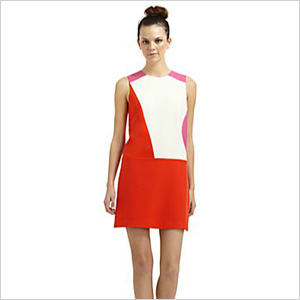 Sheath dress
Take your date night look up a few stylish levels with the help of this cute color block mod mini sheath dress in white, pink and red (saksfifthavenue.com, $125). The sleeveless design is perfect for warmer weather and the bold colors give the dress a youthful energy we love, whether you wear it to dinner, out dancing or for cocktails with your BFFs.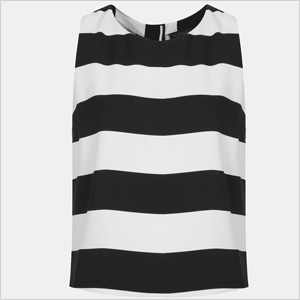 Striped tank
You can never have enough T-shirts and tank tops once the weather warms up, so why not start adding to your collection now? If the mod trend is something you're interested in trying, we suggest starting with this black and white Topshop tank (nordstrom.com, $56). The easy-wearing piece would look great with a pair of pastel denim shorts and strappy sandals once summer arrives.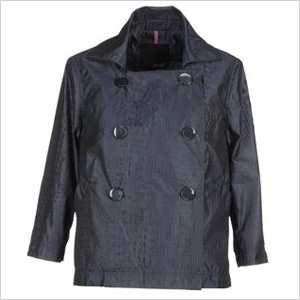 Jacket
Even though the weather is warming up, evenings and early mornings can still be pretty chilly. Stay warm no matter which way the weather turns with this black spring crocodile print jacket with a mod-inspired twist (yoox.com, $268). Pair the sleek jacket with some skinny trousers, ballet flats and the striped tank mentioned above for an on trend daytime look.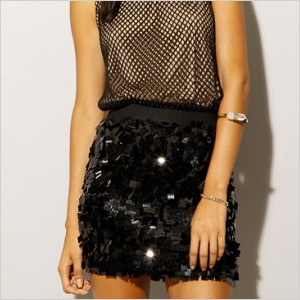 Skirt
If you feel like going glam for a night, there's no better way to do it than with the help of this mod body-con mini skirt covered in bold black sequins (pixiemarket.com, $55). Wear this eye-catching piece with a fitted tank top, a cropped denim jacket and your favorite ankle boots.
Booties
Ever since staking their claim on the style spotlight a few seasons ago, booties aren't going anywhere — and we're not complaining. In fact, we'll be adding to our ever-growing collection with this dark gray mod-inspired pair with some cute mesh side panels (modcloth.com, $60). Wear these with anything from skinny cropped jeans to denim skirts to shorts.
More style tips and trends
The art of dressing cool: How to look the part
The best of New York Fashion Week
DIY heart print denim for a sweet heart occasion