When you've been in the beauty industry for five years as a makeup artist, you naturally start to gain a strong respect for your starting canvas, the skin. It's our largest organ! We should be taking care of it. Before I jump into product suggestions, there are a few lifestyle changes you need to consider that personally helped me reach where I am today with my skin.
What worked for me
Growing up, I always had excessively oily and acne-prone skin. I was called "mountain face" by even my best of friends. This is probably where my love for makeup evolved. I've always been artistic, but having beautiful skin with lovely makeup was something that seemed out of reach for me. When I turned 18, I stopped tanning, started using a regular skin regimen morning and night, started working out at least four times a week, upped my water intake drastically, stopped drinking soda and, for two whole years, I rarely-to-never drank alcohol.
That, my friend, is when I noticed a huge shift for the better in my complexion, hair and overall body. It wasn't a miracle product; it wasn't facials or trips to the dermatologist. It was a lifestyle overhaul.
From my personal experience, I truly believe that lifestyle changes equal lifelong results, while skin care products (mostly) maintain and balance your pH levels. Don't get me wrong, there are lots of reparative products out there. And if you want to spend a pretty penny on the best of the best, you will see some amazing results. But start with the basics.
Obviously, we all need a great cleanser and moisturizer for morning and night. Moisturizing is the number one step you should never skip in your regimen! And for all the pesky skin conditions we wish to treat, such as redness, rosacia, acne, sun spots, wrinkles, and more, it's nice to know there are some treatment products out there that have our backs, like these miracle workers.
Oily/combination skin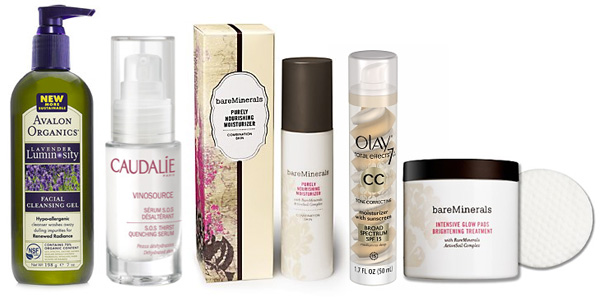 Normal to dry skin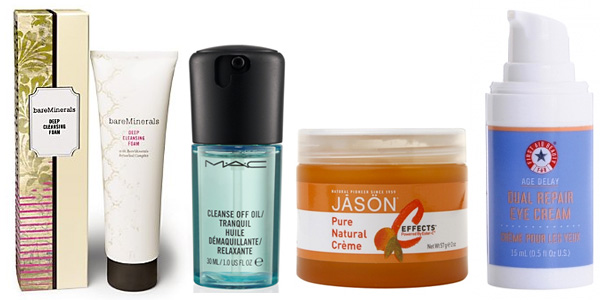 Sensitive skin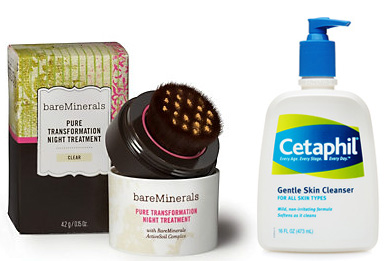 Bare Minerals Pure Transformation Night Treatment: This product is great for all ages, but I strongly recommend this product for those with sensitive skin or who suffer from excessive dry skin, acne or rosacia. I consider this a cure-all product, and I've used it personally for years.
Cetaphil Gentle Skin Cleanser: Soft enough for daily makeup removal, this cleanser is fragrance-free and doesn't throw off your skin's natural pH balance. Plus, you can find it in many grocery stores.
More in beauty
Skin care, diet, lifestyle: A holistic anti-aging approach
Celebrity skin care secrets revealed
Au naturel: 4 standout natural skin care brands