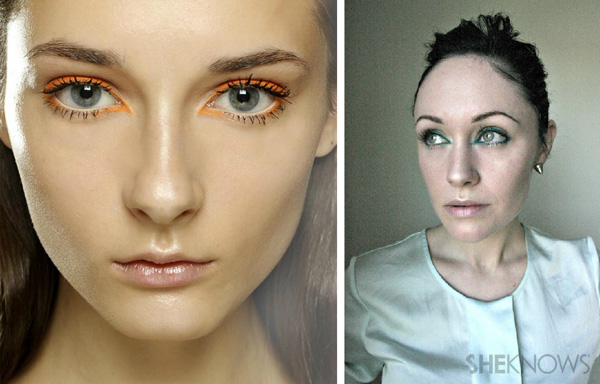 makeup trends Straight from the runway
The best place to learn new makeup trends is from watching the runway. Cosmetic lines are always ahead of the curve, bringing us next season's top beauty looks! Here is how to create a haute look from one of my favorite Spring 2013 runway collections.
Simple and beautiful pops of color have been all over the Spring 2013 runway, but nothing quite caught my eye (or stole my heart) like the Kenzo Spring 2013 makeup looks. The skin is moisturized and bright, while the lashes and brows are left bare for an effortless touch — plus a pop of color in an unfamiliar yet fun shape. I love the pop of orange you see in this image; it's perfect for spring, with a simple-yet-strategic shape.
Kenzo Spring 2013
To recreate this look, I chose my own favorite shade in a classic bright mint. I've been loving mint for spring and thought this was a perfect time to show it off. You can recreate any makeup look, but try to choose colors that best suit your skin tone and eye color.
Supplies:
Your favorite fluid foundation
Strobe Cream Moisturizer from MAC Cosmetics
A dual-fiber brush, like the MAC #187 you see featured in the photos
A highlighting powder or crème for your cheekbones, ridge of nose, brow bone and inner eyelid/tear duct
Something to contour the hollows of your cheeks and the crease of your eye (no blush!)
A bright colorful shadow or liner of your choice and an angled liner brush
A clear gloss for a high shine on the lips.
Lets get started!
Instructions: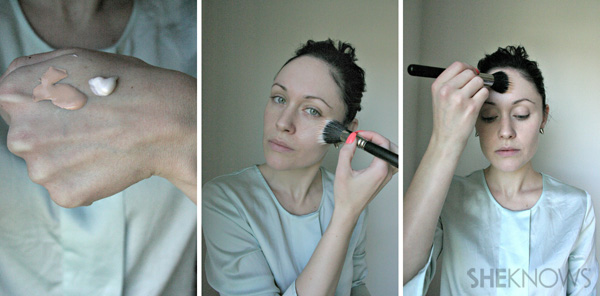 On your hand, use your dual-fiber brush to mix a small amount of your foundation with MAC's Strobe Cream moisturizer. This mixture will give you a coverage that is soft and provides a high shine to the skin. Start on your cheeks, forehead, nose and chin, then softly blend out to the outer area of the face.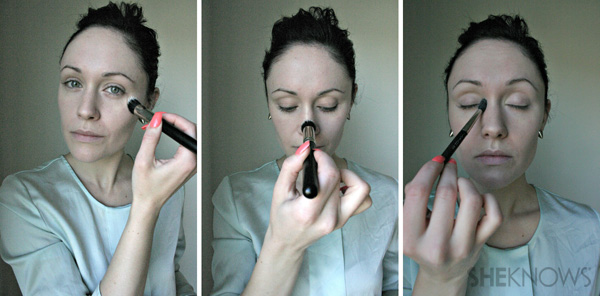 Apply a powder or crème highlighter to the high planes of your face for an even higher shine in more strategic places. This will make your skin look dewy and bright. Next, with a soft blending brush like MAC's #224 Tapered Blending Brush, apply your highlighter to the brow bone, tear duct and inner eyelid.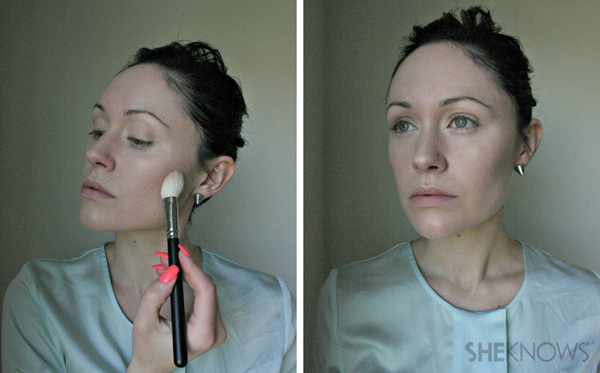 With an angled blush brush, contour the hollows of your cheekbones to start adding structure, depth and color to your face. At this point, your skin should look flawless, shiny and warm from the contour.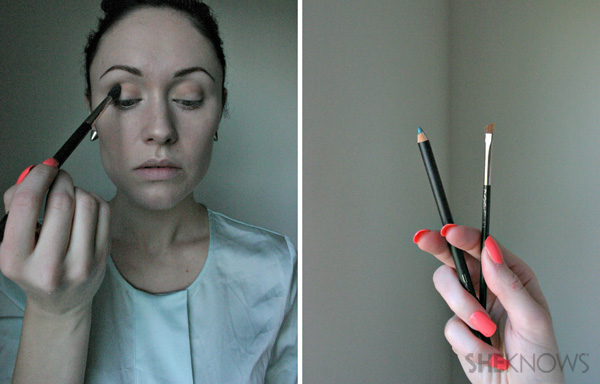 With your tapered blending brush, contour your crease with your bronzer for depth. Also, get your colorful shadow or liner ready along with your angled liner brush.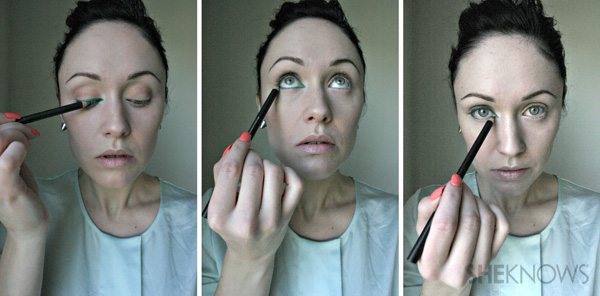 Using your colorful pop, start applying a good amount of color along the top lash line. Make the line as full or thin as you desire! You'll be blending this product with a brush later on. Then, start applying the color to the bottom outer and inner corner of the eye, leaving the center void of color.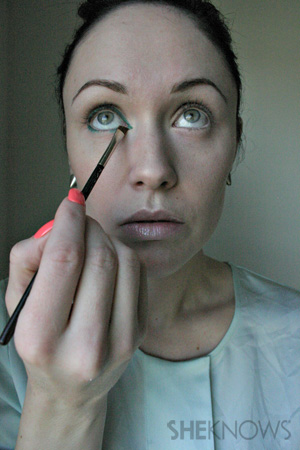 Using your angled liner brush, apply more of your colorful product to get a full coverage of color. On the inner corner of the eye, use the tip of the liner to help you create a fun and small yet drastic point. Just like you see with the orange in the Kenzo image!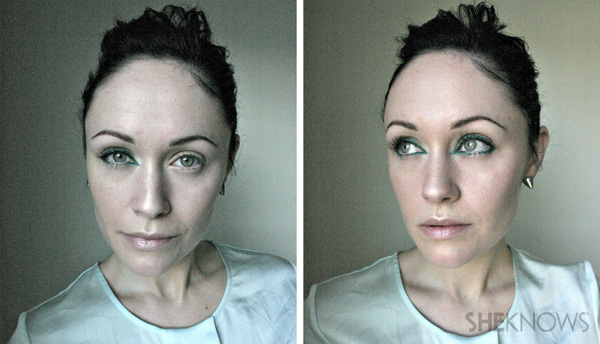 Pop your clear gloss on your lips, plus add mascara to your top and bottom lashes. Voilà! You've recreated the runway — with, perhaps, your own twist added into the look. I am displaying the look with one eye finished as well as with both eyes finished so you can better see the technique and design. This look is perfect for playing with color without going overboard.
More in beauty
4 Steps to a radieant red carpet glow
Makeup looks to rock the checkout line
Best buys: Foundations