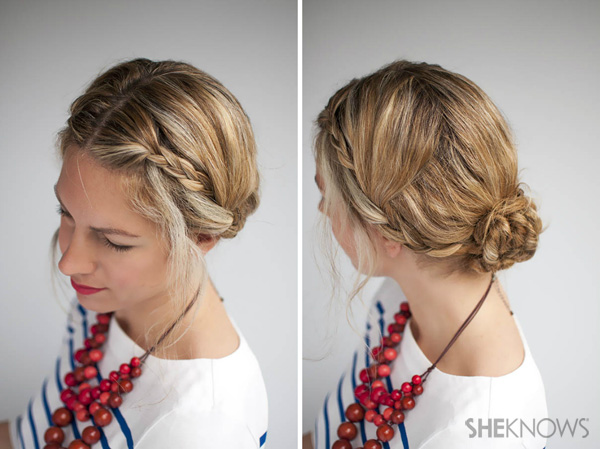 Double the pleasure, double the fun
Taking inspiration from the Paris runways, this double braid hairstyle is a style you can wear every day. Inspired by the hair at the Valentino Paris couture show, this chic braid adds that extra detail to a simple low bun. You only need to know how to do a basic three strand braid to recreate this Parisian chic hairstyle.
Start by making a deep center part in your hair with a comb.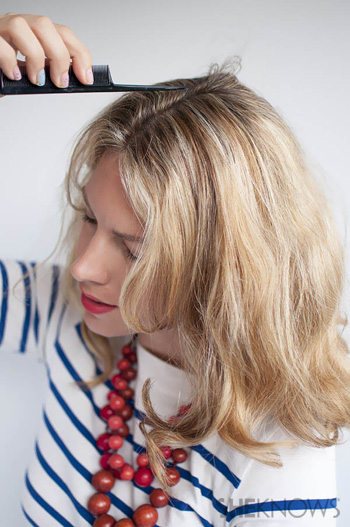 Next take a 2-inch section of hair by your part.
Split this into three equal pieces and start to make a braid angled down toward your ear.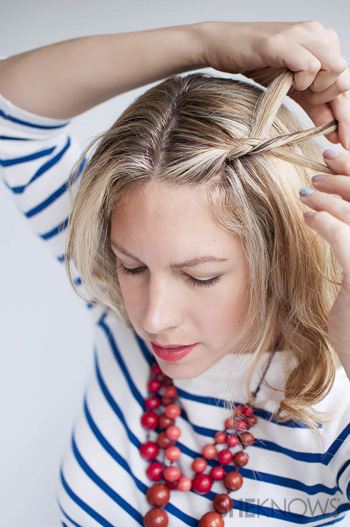 When you reach your ear, take two more sections of hair on either side of your braid and combine them into a three strand braid. Continue this braid so that it reaches the nape of your neck.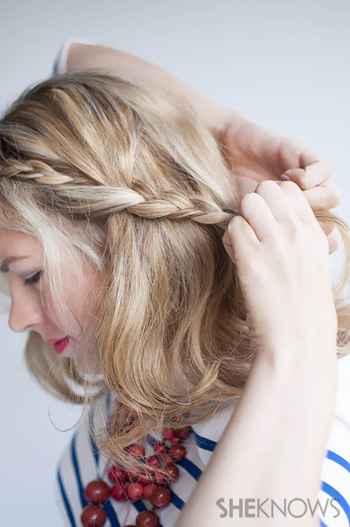 Repeat the double braid on the opposite side of your part.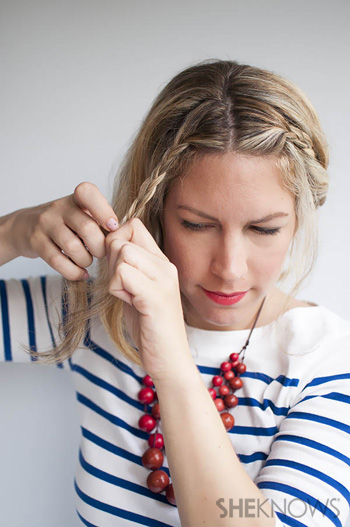 Gather both braids and all your hair into a low ponytail.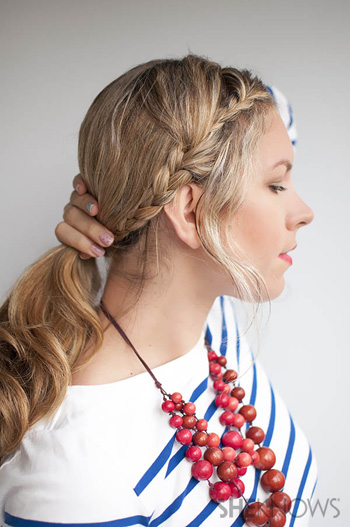 Twist your ponytail around into a low bun and pin in place.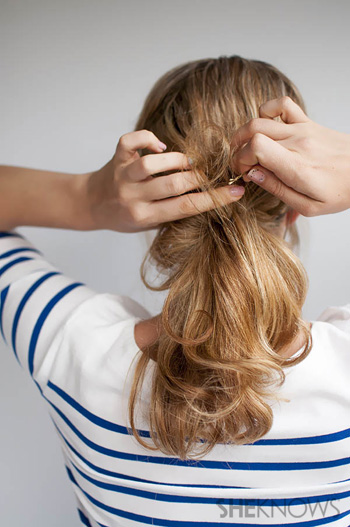 Note
This double braided hairstyle works for both straight and wavy hair and suits medium to long hair. If your hair is very long, you can also braid your ponytail at the back and twist it around into a braided bun.
More hair how-tos
How to chalk your hair
How to put your hair into a sock bun
How to get beach hair