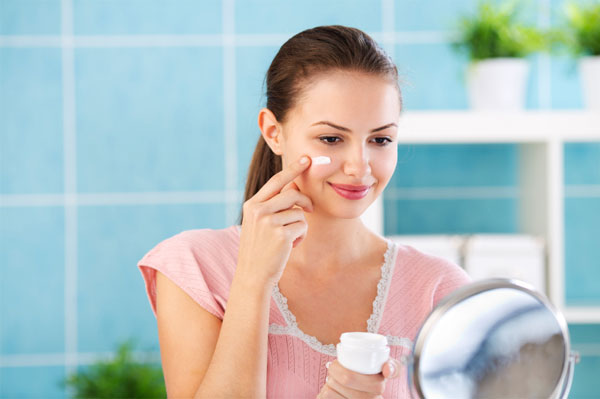 Baby your skin
Work, school and relationship demands can make it tough for active 20-somethings to spend a lot of time and effort on skin care. We asked top dermatologists to tell us what women in their 20s can do to keep their skin fresh and fabulous for years to come.
Eat right
"It's true that you are what you eat — and your diet can make its way to your skin," says leading dermatologist Dr. Howard Murad. "The work/life balance for 20-somethings can be erratic, and some turn to fast-food diets for a quick, inexpensive meal." Instead of loading up on unhealthy grease,  Murad suggests incorporating more natural fats like nuts, olive oils and seeds into your diet. These healthy fats promote glowing skin, strong hair and nails while naturally lowering triglyceride and LDL cholesterol levels that can affect your health later in life.
"The skin is the body's largest organ.
Just as your brain and heart need sleep
to recharge and reboot, so does your skin."
Wear sunscreen daily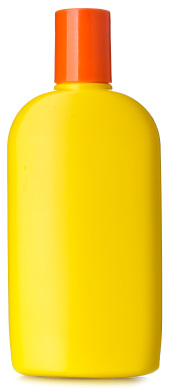 Protect your skin from the dangerous and damage-causing sun's rays by limiting sun exposure. Beverly Hills dermatologist Dr. Stuart H. Kaplan recommends wearing a full-spectrum UVA/UVB sun protection with a minimum SPF 15 or 30 at all times, year round. Think you're safe to skip sunscreen on a cloudy day? Think again. "Even on cloudy days, 80 percent of the sun's UV rays come through," explains Kaplan.
Murad says sun protection is sometimes sacrificed by women because they want to avoid using too much product on the face. "Simply choose a moisturizer that already contains SPF, or mix a sun protector with liquid makeup for a two-in-one product," he suggests. "Sun damage is cumulative and shows up later as signs of aging, or in worst- case scenarios, as skin cancer."
Get some z's
It may seem like there just aren't enough hours in the day. The problem is, when you run a sleep deficit, your skin pays the price. "Get your beauty sleep," advises Kaplan. "The skin is the body's largest organ. Just as your brain and heart need sleep to recharge and reboot, so does your skin."
Take care of your eyes
One of the first areas to show aging is the eye area. "The skin around our eyes is thin, delicate and particularly vulnerable to environmental assaults," says Dr. Macrene Alexiades-Armenakas, assistant clinical professor at Yale University School of Medicine. "Late nights and a busy lifestyle can cause capillaries to become leaky," she explains. "The dark circles underneath the eyes are the result of the vascular pooling of deoxygenated blood peeking through the eye's super-thin skin." So what can you do? Alexiades-Armenakas recommends using a good eye cream containing caffeine, coffee seed extract, yerba mate tea extracts or chamomile to help constrict lymphatics and veins and to lighten dark circles.
Protect your neck and chest
It's easy to forget to take care of the delicate skin on your neck and chest, says Dr. Jessica Krant, board-certified dermatologist, founder of Art of Dermatology and assistant clinical professor of dermatology at SUNY Downstate Medical Center in New York City. Krant reminds women, "Put the same moisturizer on the sides of your neck and chest that you use on your face. You will thank yourself later, since the sun hits here hard, and the neck and chest skin doesn't protect itself as well as the face."
Expert Tip
Dr. Peggy Fuller of Esthetics Center for Dermatology in Charlotte, North Carolina, says, "Clean your phone handset and your cell phone periodically. Bacteria and germs can accumulate there and cause blemishes, because you hold these devices so close to your face."
More skin-care tips
Skin savers for your 30s
Skin savers for your 40s
Brighten up with our favorite face-brightening toners