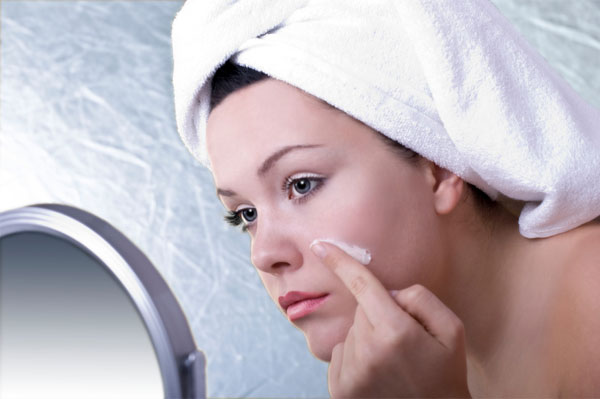 Plant-based antiaging
You carefully study the ingredient list when buying foods. Doesn't it make sense to do the same when choosing skin-care products? Find out more about the plant-based ingredient kinetin and how it works to improve the appearance of aging skin.
What is kinetin?
What is kinetin, anyway? This antiaging ingredient is a plant-derived hormone that promotes cell division. Kinetin works by stimulating skin at the cellular level, helping to reduce the appearance of wrinkles and uneven pigmention. It also works as a powerful antioxidant, counteracting the aging effects of free radicals and helping to maintain younger-looking skin.
Dermatologist Dr. Marina I. Peredo, owner of Spatique Medical Spa in Smithtown, NY, and associate clinical professor of dermatology at Mount Sinai Hospital in New York City, says kinetin is best for women showing signs of aging, as it helps to boost collagen and elastin production, "which will result in firmer skin and restore some of its elasticity."
How does it work?
Dr. Jessica Krant, board-certified dermatologist, founder of Art of Dermatology and assistant clinical professor of dermatology at SUNY Downstate Medical Center in New York City, says this plant-based antioxidant has shown a lot of promise in lab studies for being able to promote cell division. "What this means to humans in real life with real skin," says Krant, "is that if it's doing what we see in the lab, it can prevent cells from following more abnormal developmental paths (cancer or aging) and can support the more youthful robust type of cell division and old cell replacement that we would prefer to maintain longer."
Krant cautions that it's much harder to get clear evidence of what happens over time in real human skin, as opposed to observing cells in a lab petri dish. "If kinetin does what we want, it would be a great option for plant-based antioxidant antiaging, and it could be used by women of all ages because it is relatively nonirritating and gentle. It could be used for fine lines and fine wrinkles, slight discolorations like light brown spots and dulling of skin quality, or for thinning of skin, all of which are signs of chronic sun and environmental damage."
Is it right for me?
Unlike some other antiaging products, skin-care products with kinetin are ideal for sensitive skin, because kinetin is not an exfoliant. It works at the surface level of the skin without causing irritation.
Quick Tip:
Want to try kinetin? Dr. LeWinn by Kinerase is an affordable line of skin-care products containing clinical-strength kinetin.
More skincare tips
Skin savers for your 20s
Skin savers for your 30s
Brighten up with our favorite face-brightening toners