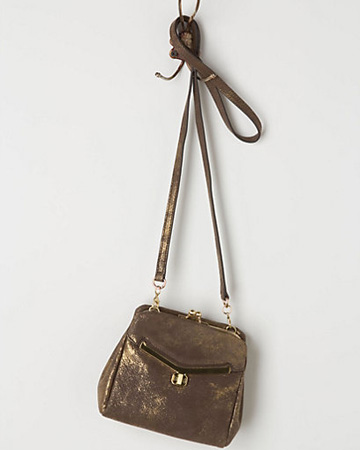 5 Safe & stylish bags
No matter how good a purse looks, if it doesn't keep your belongings secure, you'll be back on the search for a new one.
The perfect secured bag needs to have a fastened closure and be designed to lie close to the body, but that doesn't mean it can't be fashionable as well. These five handbags have strong locks while adding a glamorous statement to your outfits. Who says a purse can't do it all?
The kisslock
It's cute, glossy and lady-like with an edgy twist. Anthropologie's Copper Age mini-satchel adds a serious coolness to any outfit, whether it's a flowing dress or a black leather jacket and jeans. The kisslock keeps your belongings safe and adds a refined detail to the shiny hue. (Anthropologie, $198)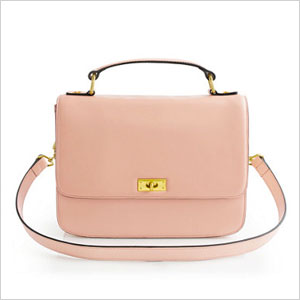 The twist lock
J.Crew's Edie purse is such an iconic style item that when paired with even the most laid-back clothes, it can transform any outfit into something a bit more sophisticated. Between the vintage-inspired twist lock and the front flap cover, it's a bag that will stay closed. The Edie also has an interior patch pocket and a zip pocket to keep things inside nice and organized. You can't go wrong with a handbag so polished and refined. (J.Crew, $238)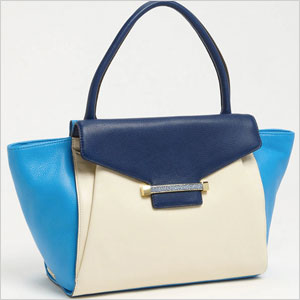 Double duty
The Vince Camuto Julia is a must-have satchel. It's spacious, modern, comes in bright bold colors and can fit an iPad in the front pocket. When carrying around an iPad, security is a must. The Julia's zipper and magnetic closure will keep everything safe while you go on looking cool and effortless. (Vince Camuto, $298)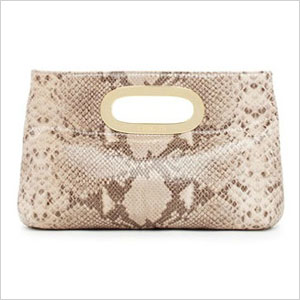 The clutch
There can't be anything much safer than the MICHAEL Michael Kors Berkley clutch. To ensure nothing will fall out, what's better than having your own hand keep guard? The clutch has two sets of snap closures on either side of the bag, but nothing is more reassuring than clutching it yourself. (Michael Kors, $218)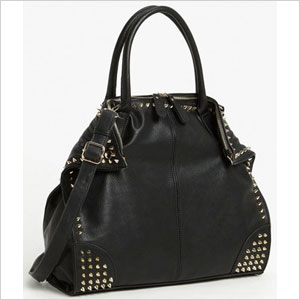 The shoulder bag
The Melie Bianco Iman tote is tough enough to carry a heavy load, have a secure closure and look sassy and stylish. Its zipper ensures safety because it closes way up at the top. If it comes loose, little is likely to fall out. To match its practicality, the two top flaps can extend outward or snap onto the front of the purse, allowing you to periodically change the bag's style. Versatile, strong and spiked, this tote is a force to be reckoned with. (Melie Bianco, $118)
A look from the runway: current color trends
More beauty and style tips
Snake-inspired accessories for the year of the snake
Accessories that do double duty
6 Stylish pairs of warm winter gloves