Vera Bradley strap wallet
When you think about what creates a good wristlet, the Vera Bradley strap wallet hits on all the major points. But this accessory is so much more than the usual wristlet — this Vera Bradely has dual powers. It can swing around the wrist during the day or hang as a crossbody at night. The detachable 54-inch strap transforms it into a convenient purse, and it becomes the perfect item for nights when you want to keep necessities close to the body. It's available in classic black and a variety of Vera Bradley's infamous flower patterns.
The strap wallet can be found at verabradley.com for $49.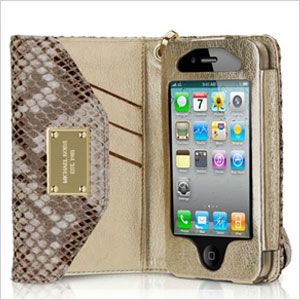 When technology meets fashion
This handcrafted python-embossed Napa leather wristlet brings the definition of functional fashion to a new level. With its uniquely crafted cutouts, one can easily text, tweet or email right from the wristlet. You can forego endlessly cramming the phone in and out of the bag — now it's in one convenient carrying case. The space is compatible with iPhone versions 3G, 3GS and 4, is lined to protect against scratching and has a secure snap closure, making this piece the ideal combination of style and function.
The MICHAEL Michael Kors iPhone wristlet in python is available at michaelkors.com for $80.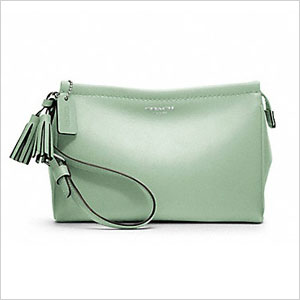 Extra roomy
When you want the essentials — and then some — right at your fingertips, the Coach Legacy leather large wristlet provides extra room to work with. It's just small enough to carry as a wristlet, yet holds enough products to be an offshoot of your everyday large purse. Items such as a camera, extra makeup or keys can work their way comfortably into the bag.
The Coach Legacy leather large wristlet comes in six different color combinations at coach.com for $108.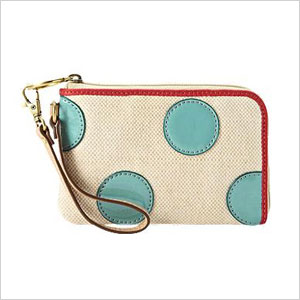 It's a keeper
The Fossil key-per wristlet is just that — a keeper! It's the wallet you'll go back to again and again when you just need the absolute essentials on hand. It has four credit card slots and is slim enough to fit the length of a cell phone and lip balm tube. Its narrow shape makes it lightweight and hardly noticeable when wearing it on your wrist. Plus, the quirky and cute polka-dot design makes this a lighthearted (and a light weighing) accessory.
Shop fossil.com to find the key-per for $40.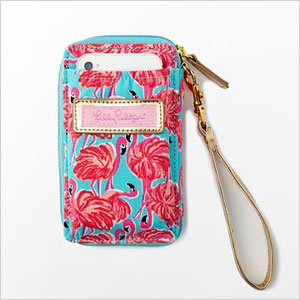 Small but mighty
The Lilly Pulitzer Carded ID wristlet contains the basics of any good wristlet: an ID holder, credit card slots, a zip-closure pouch for change, a pocket to perfectly fit a cell phone and a special elastic holder for lip gloss. The bonus is its wonderfully vibrant Lilly prints and its vertically narrow and concise size.
The Carded ID wristlet is available at lillypulitzer.com for $38.
Fun finds: The runway's take on the small accessory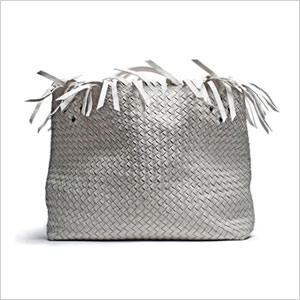 Bottega Veneta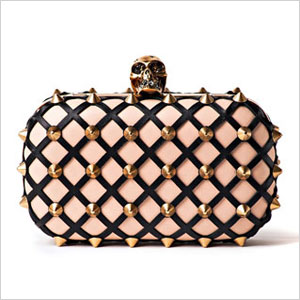 Alexander McQueen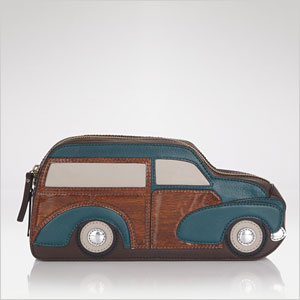 Kate Spade New York
More beauty and style tips
Beauty Beat: Rachel Zoe shows us this season's hottest shoes
Makeup looks to rock the checkout line
Friday's Fashion Obsessions: Jessica Chastain and Jennifer Lawrence