Baltimore Ravens nail art tutorial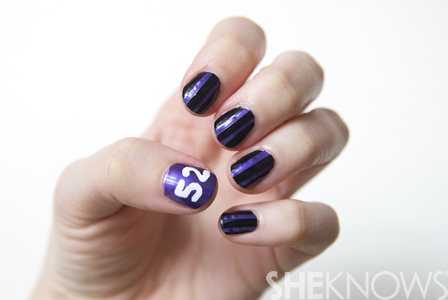 We created this nail design for you to root for your favorite team in style.
How to do a ravens-inspired nail design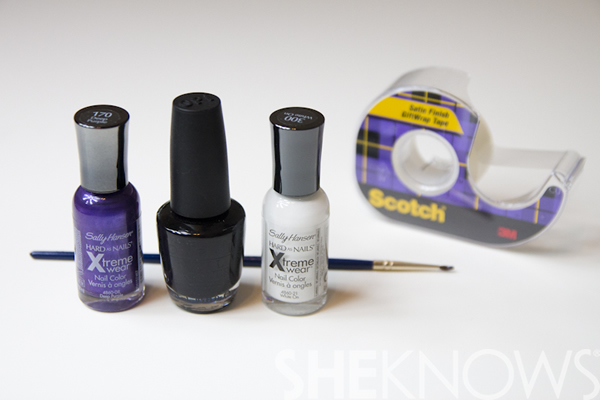 Sally Hansen 'Deep Purple'
OPI 'Black Onyx'
Sally Hansen 'White On'
Small paint brush
Scotch tape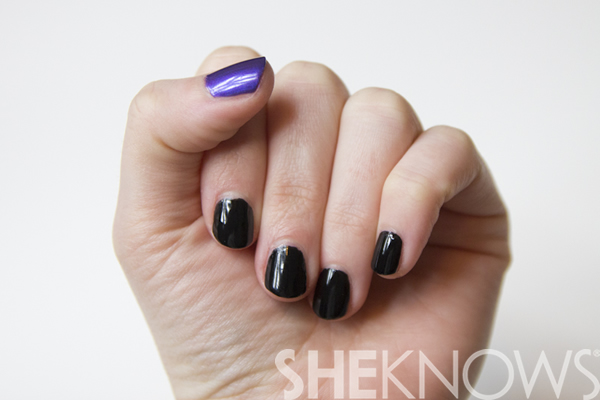 Start with a base coat of purple on the thumb and black on the rest of your nails.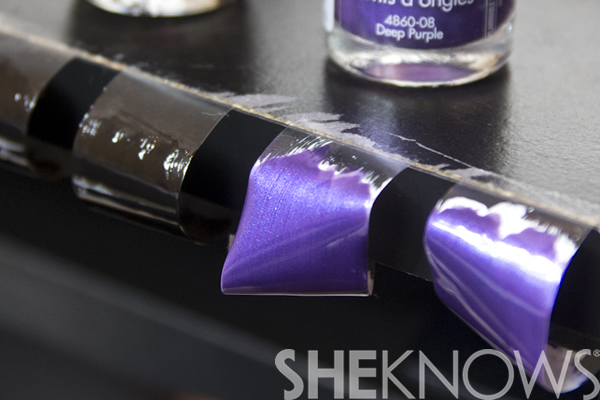 3
Paint strips of Scotch tape
Paint some strips of tape with purple and black polish and let dry.
Cut the painted purple tape into strips and stick on the middle of black nails.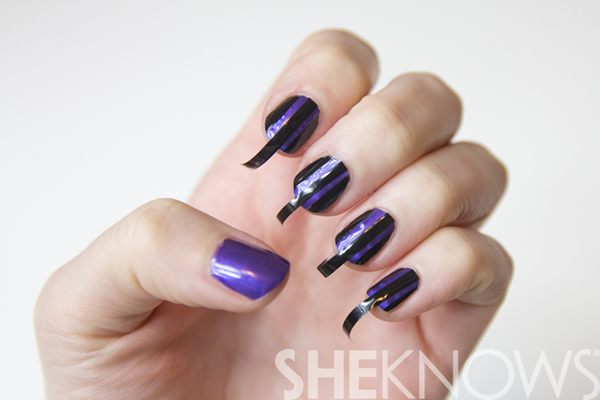 Cut thinner strips of black painted tape and place over the middle of the purple strips. Trim excess tape.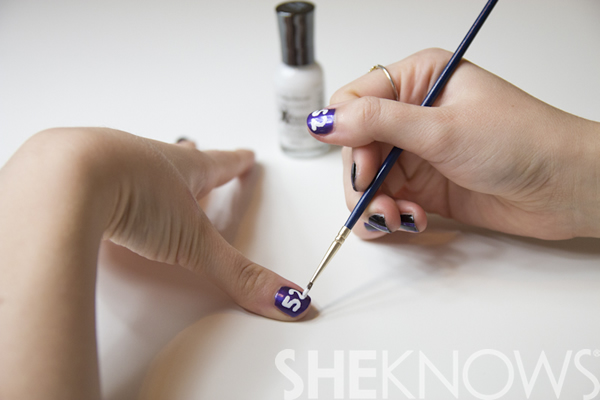 6
Paint on a player's number
Using the small paint brush, paint the number of your favorite player on your thumbs. Finish with a top coat.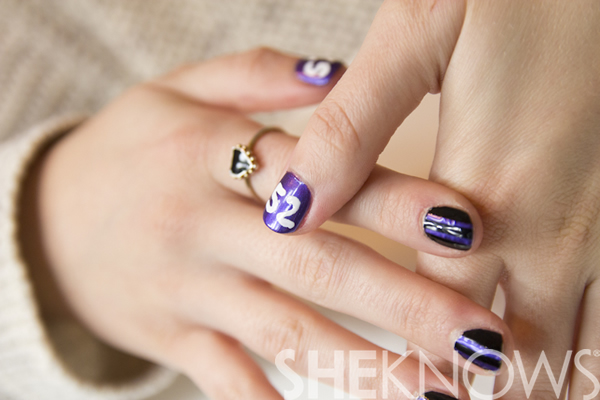 More football fan-icures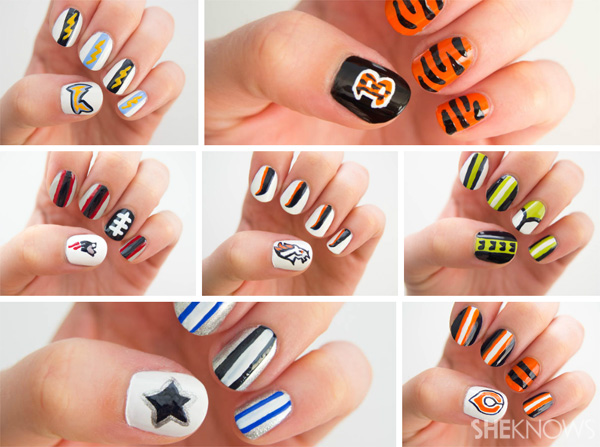 More nail designs
How to do a chevron print nail design
How to create an ombre nail design
How to create a glitter gradient nails