Nail design tutorial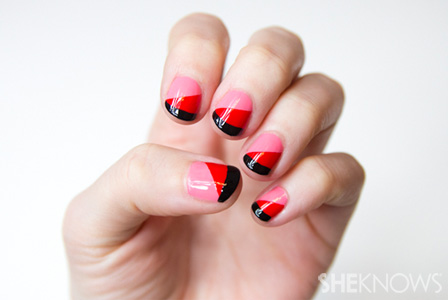 Inspired by the draped red and pink top with black shorts look from Christian Dior's spring 2013 line, these nails are a fashion-forward way to celebrate Valentine's Day.
Red, pink and chic
Follow these easy steps to create this nail design at home. Here is what you'll need.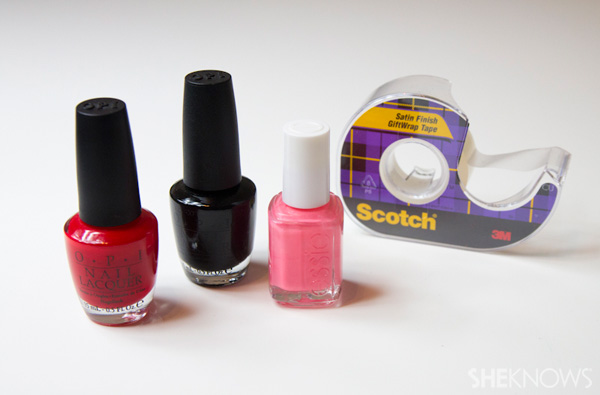 1
Gather materials
OPI Color So Hot It Berns
OPI Black Onyx
Essie Knockout Pout
Scotch tape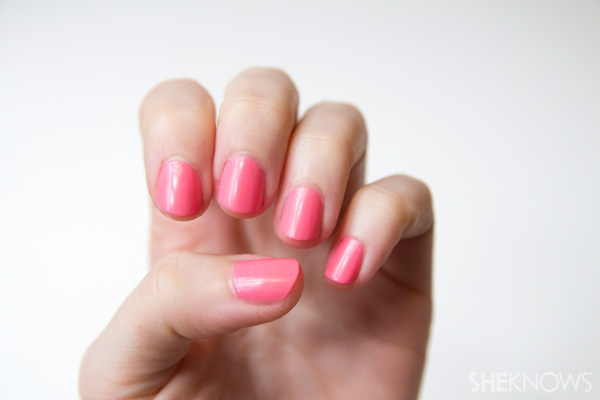 Start with a base coat — we chose pink.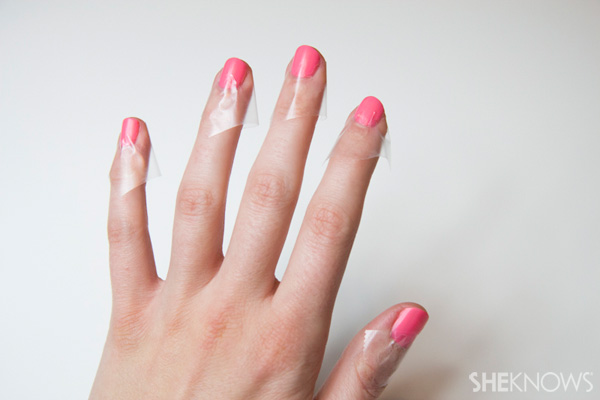 Place a piece of tape diagonally across each nail, making sure to press down firmly.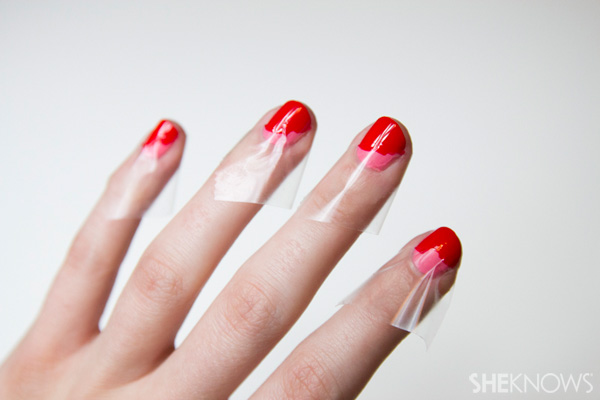 Paint a coat of red over the area not taped off and let dry.
Gently peel off tape. Paint a line of black on the tips. You can do this by hand or tape it off. Follow with a top coat.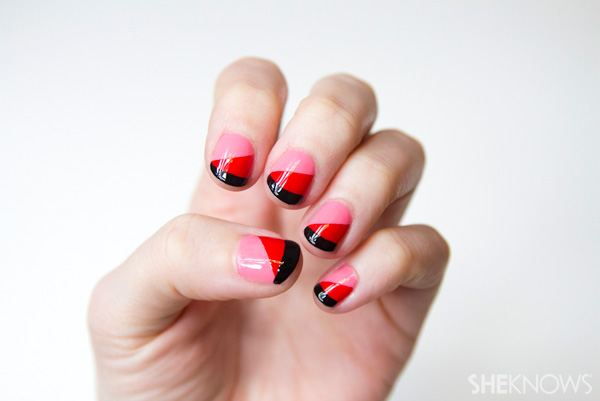 More nail designs
Rebecca Minkoff Fashion Week-inspired nails
Nail art designs you can actually do
4 Ways to sparkle up your nails