1
Prep hair with dry shampoo
Run a dry shampoo all over your head to remove any excess oils and to make hair easier to manage. Make sure you're using one that's right for your hair type. We used Joico Instant Refresh Dry Shampoo.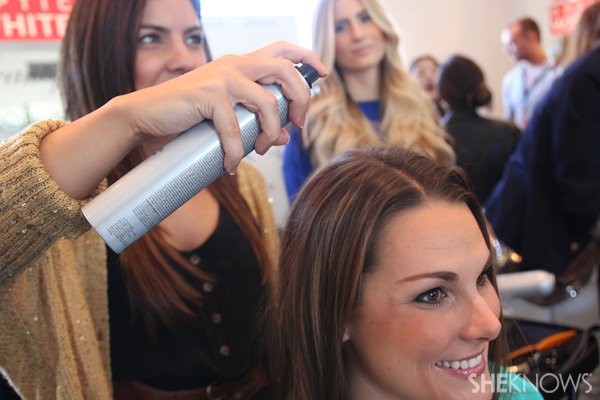 2
Gather hair into a high ponytail
Smooth out any tangles or knots with a fine brush and tightly gather your hair into a high ponytail.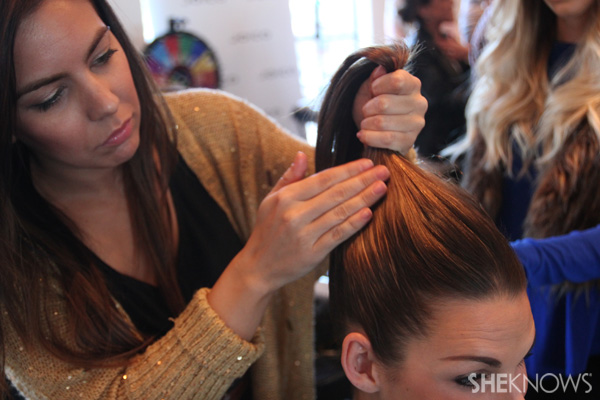 3
Secure with a ponytail hook
This look calls for more than your average elastic, so for a secure fit, tie your hair with a hooked ponytail holder.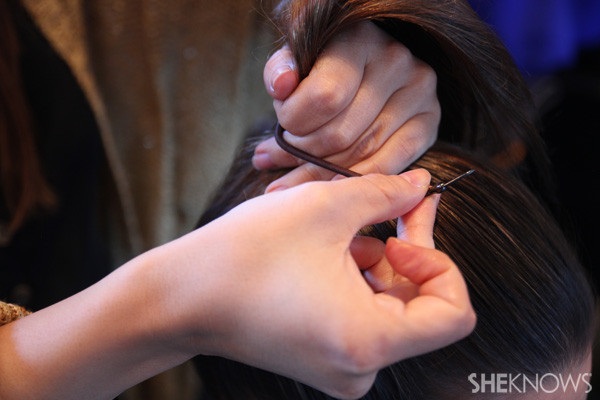 For amazing volume, back comb your ponytail and then smooth out the outer layers.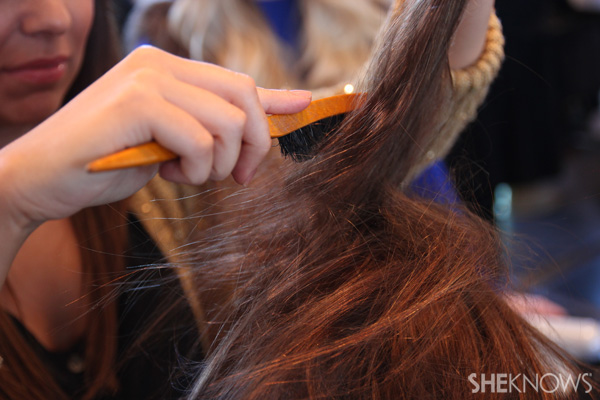 Separate your ponytail into two large sections: front and back.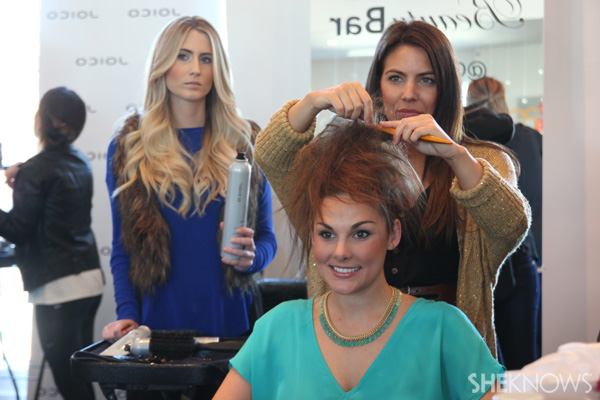 Take the front section of your ponytail and roll it forward, letting the ends tuck under the bun and secure each side with bobby pins.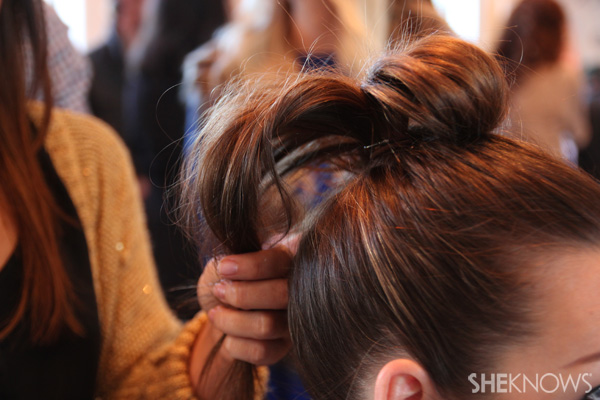 7
Repeat with back section
Just like the front, take the back section of your hair and roll it under so that the ends tuck underneath the bun. Again, make sure to secure with bobby pins.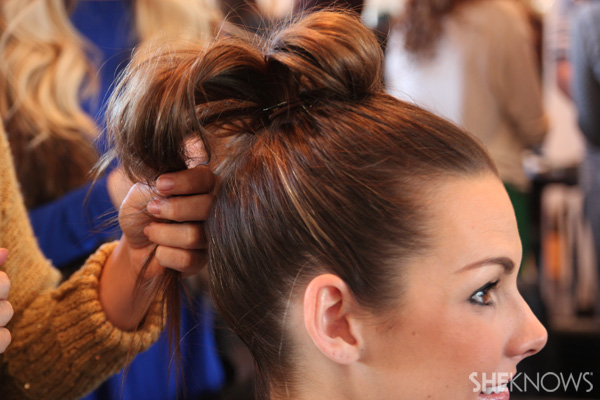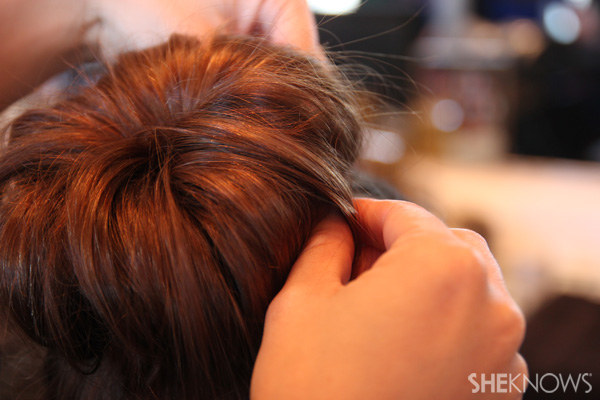 In case any flyaways arise or any loose ends make it out of the bun, make sure to secure them by tucking them under with bobby pins.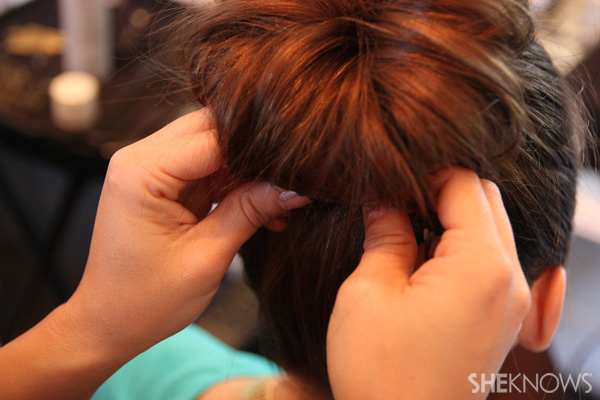 Use your fingers to very lightly pull apart the bun to hide any gaps and even out the style. Finish off the look with hairspray — we stayed brand consistent and used Joico Power Spray.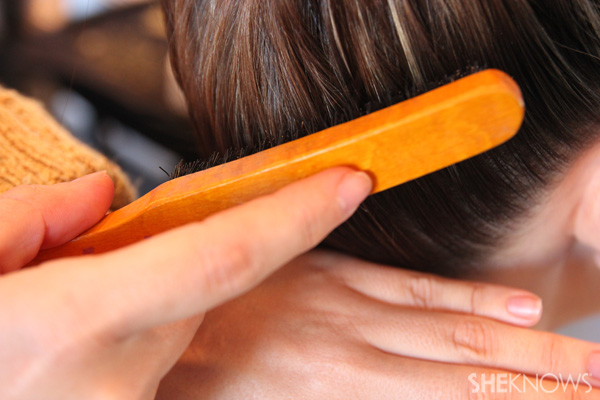 The final look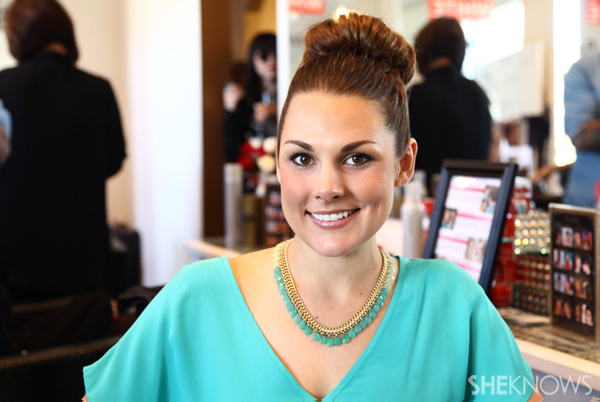 More Beauty Beat
How to dress up your denim like a celeb
A tour of Kyle Richards' new store
How Ashley Greene used beauty to empower women