get your glow on
With spring right around the corner, it's time to start seeing life
through a sunny lens! Try these tanning wipes for a sunny, natural glow.
Kick harmful UV rays to the curb and tan safely and easily.
1
Sublime Bronze Tinted Self-Tanning Towelettes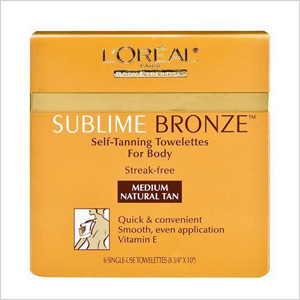 L'Oreal Paris hit the nail on the head with this self-tanner! These self-tanning towelettes are easy to use — just swipe them on your body evenly and all over for a streak-free, natural-looking tan. These towelettes are made with vitamin E and gentle alpha hydroxy acids so your tan feels and looks 100 percent natural and even.
2
360 Body Self-Tanning Towelettes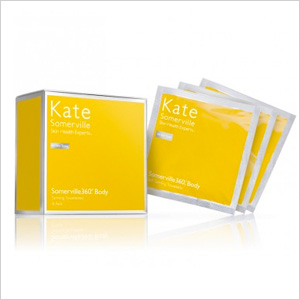 Kate Somerville's tanning towelettes are a favorite among many self-tanning aficionados. You'll develop a sun-kissed tan with just a simple swipe! The towelettes are designed to prevent streaking and uneven tones. The formula works with your skin's proteins to gradually darken and create an all-natural suntan without the rays of the sun.
3
Self-Tanning
Intensive Towels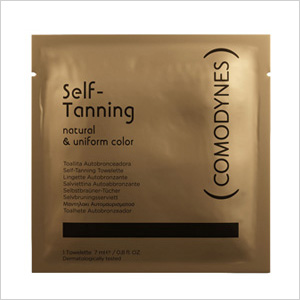 Comodynes self-tanning towels provide an even and deep natural tan on the face and body in just three hours. The formula has a unique moisturizing complex that eliminates any feeling of tightness and keeps the skin soft.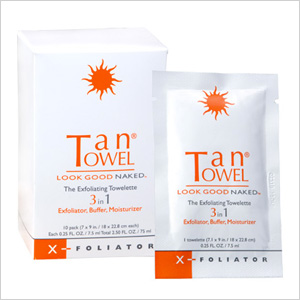 These TanTowel X-Foliator Towelettes are not just any towelettes, they are three-in-one! Not only do they serve as a fabulous self-tanner, but they also buff and moisturize your skin. These contain micro-beads on one side to remove dry skin, and on the other side, it's smooth and polishes and moisturizes your skin. The towelettes are infused with oil-free moisturizer and will leave your skin glowing and fresh!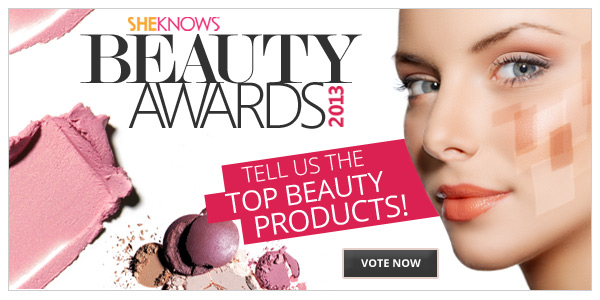 More SheKnows Beauty Awards products
Lengthening mascaras: 4 Winning products for extra length
Champion blemish concealers: 4 Winning brands
4 Natural makeup lines worth trying