For the beauty junkie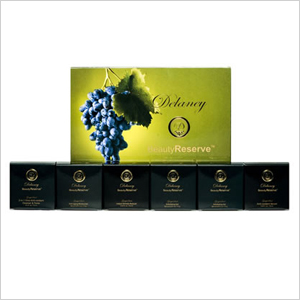 You'll want this for your own Valentine's Day gift almost as much as you'll want to give it! The hottest beauty trend you need to know about is vinotherapy — using grapes and wine to get great skin and reverse aging. This must-have vinotherapy skin set will have you getting compliments on your skin right away. Made with antioxidants found in grapes, these super luxurious products will give you the radiance that make you look like you're in LOVE this Valentine's Day!
For the fashionista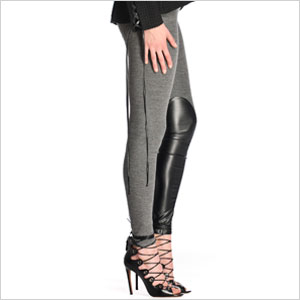 Every fashionista needs a touch of leather this Valentine's Day, so get ahead of the trend with the Daniela Corte "Nolita" Legging! The hottest leggings when you need a little boost of sex appeal, the "Nolita" legging with faux leather detail sucks you in and makes you appear a size smaller while staying on trend. Pair with sky high heels for a night out or flats and a tunic for a day around town. Give the gift everyone will envy when she feels slim, sleek and chic all year-round!
For the guy in your life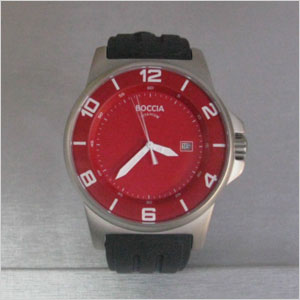 Every guy needs a masculine, sporty watch. There are so few accessories men can wear, but a watch to a guy is like a purse to us. He will love you forever because this "Boccia for Peter Marco" Titanium Watch looks like thousands of dollars, yet it is only $145! Forget about boxers and socks and wow your man this Valentine's Day with this statement piece he'll be showing off to all his friends.
For your pet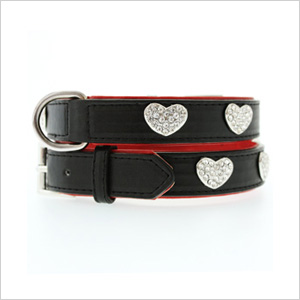 Don't forget to show love to your dog this Valentine's Day! Style your furry friend with this adorable diamante heart collar and leash set that will turn heads at the dog park. Not just cute for Valentine's Day, this set can be worn any time to dress up your dog and show how much you love him.
For your BFF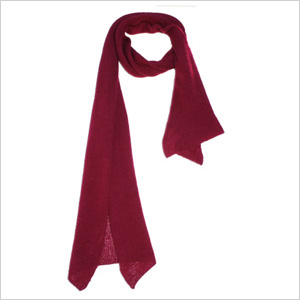 Surprise someone this Valentine's Day with the gift of the softest cashmere you've ever felt. This 100 percent cashmere scarf is the missing accessory every girl needs in her closet. Made in the USA, it can be worn year-round, dressed down for day or dressed up for night. The best part is, it's one size fits all so you know it's going to fit. This is the perfect gift for the girl who has it all and is the ultimate accessory for everyone's closet!
For your baby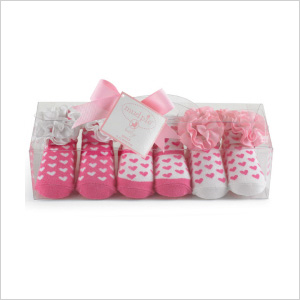 Use Valentine's Day as an excuse to buy your baby more clothes! Make sure your baby is dressed for the occasion with this MudPie Heart Sock Set.
For the girl who has it all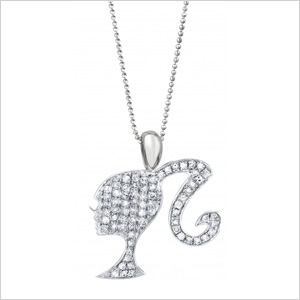 We all know those people who are so hard to shop for because it seems like they have everything. But here's something they don't have that they are sure to love! This sparkly, classic vintage Barbie silhouette is great for girls of all ages from 4 to 99. It goes with everything, dressy or casual, and adds just a hint of bling to make her shine!
For you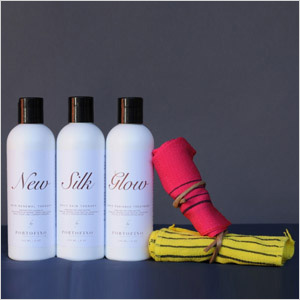 When you're buying gifts for everyone else, don't forget about yourself! Who has time to actually get to the spa and have a full skin treatment? But now, you don't need to get to the spa when you can have glowing, polished skin right in your own shower. This set, made by Portofino Beverly Hills, is where all the stars go to get their glow.
For mom
You can never have too many robes, and I've never found one softer than this. This effortlessly sexy and extremely comfortable robe is the perfect gift for mom this Valentine's Day. Made from 100 percent bamboo and in the USA, you can't get softer or more luxurious than this! Perfect to sleep in or wear around the house, this robe fits everyone and is so chic you'll want to leave the house in it!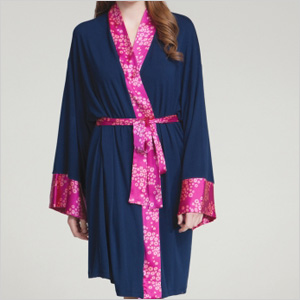 So what are you waiting for? Let's start our shopping now to get ready for the best Valentine's Day ever and spread the love with everyone in our lives!!
More from Anya
10 Style secrets I've used on the red carpet
What every woman needs in her beauty bag
An organized closet means...