Take, for example, Jason's Vitamin E Pure Beauty Oil ($13), which has 45,000 I.U (international unit) of vitamin E — which is a lot! Vitamin E, which is fat soluble, fights against free radicals and the recommended daily allowance for vitamin E is actually quite small — around 20-30 per day. This unique blend also contains seven other unique essential oils including sunflower oil, macadamia nut oil, pistachio nut oil, camellia oil, borage oil, black currant oil and primrose oil.
But because it is a topical treatment, 45,000 I.U. may be just the ticket to getting the amount you need because only a little of the topical treatment actually goes to your blood stream. But we're not here to recommend Jason's mighty little bottle as a vitamin replacement — we're here to tell you if it works or not.
Because of the essential oils, the moisturizing component is large, almost as much as if you were using a cream with hyaluronic acid alone. That's why so many people shy away from natural products — as good as they may sound, many feel they don't work.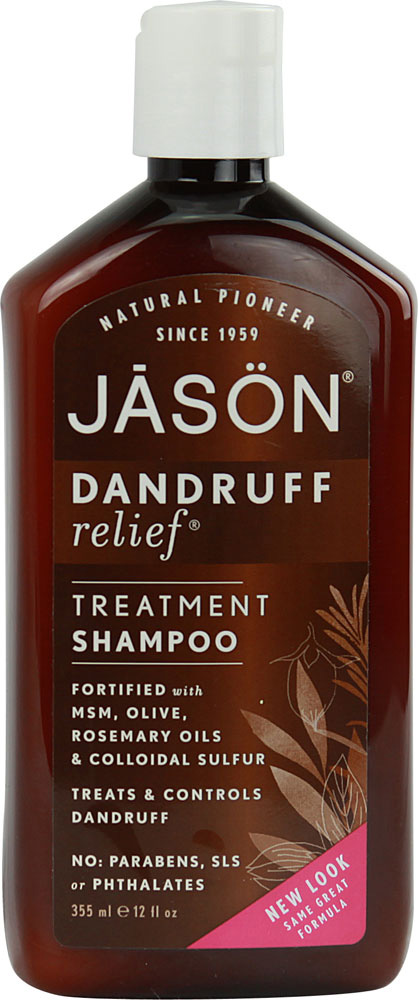 The vitamin E oil was great for daily use, on a standalone basis. The oil was so thick and emollient that a little did go a very long way, and there was some extra that you could use on your hair too. In the case of Jason's Dandruff Relief Shampoo ($13), another natural find, we love the smell thanks to the rosemary, olive oil and jojoba oil in the formula. Colloidal sulfur is the active ingredient that fights the itchy scalp and the flakiness. The shampoo was gentle enough for daily use and the product really did help in our quest to find a natural find that stuck to its claim, which is a lot more than can be said for other products.
At the end of the day, this brand impressed me because not only was the packaging great, but the effects were immediate and solid.
How to find the right natural beauty goodie
There are so many products that claim that they're natural and effective, and you spend your hard-earned money trying to find the right one for you. But here's the key: Find a product with genuine active ingredients. In the case of Jason's two products (for dandruff and the pure beauty oil), there were plenty of active ingredients to go around, which make the product truly effective.
If you find that you're craving something calm and comforting, get a shower gel like Alba Botanica's Aloe Vera Shower Gel, which has a calming active ingredient: aloe. Other calming ingredients include chamomile and oats, which are active ingredients in certain natural products.
More beauty reads
Are your natural beauty products really natural?
Nourish bodycare debuts at Whole Foods
Natural products for on-the-go women