(page 2 of 2)
What does it all mean?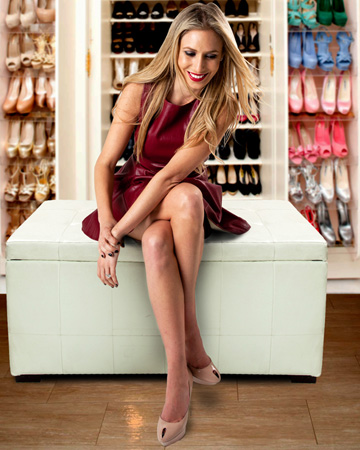 Style shrink
We can learn a great deal about a celebrity's true self as expressed through fashion on the red carpet. Why they select one haute couture gown over another speaks volumes about what they're going through at this moment in their lives, how they want to be seen by the public, and most importantly, how they see themselves.
Amy Poehler
What it says — I'm proud to say I'm here for my brains, not my beauty.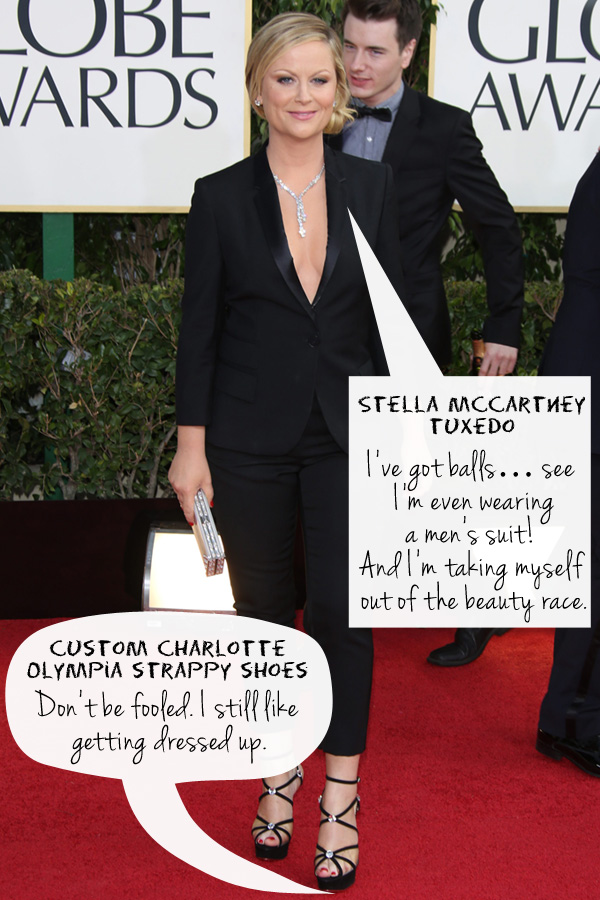 Jodie Foster
What it says — Here I am. Take it or leave it.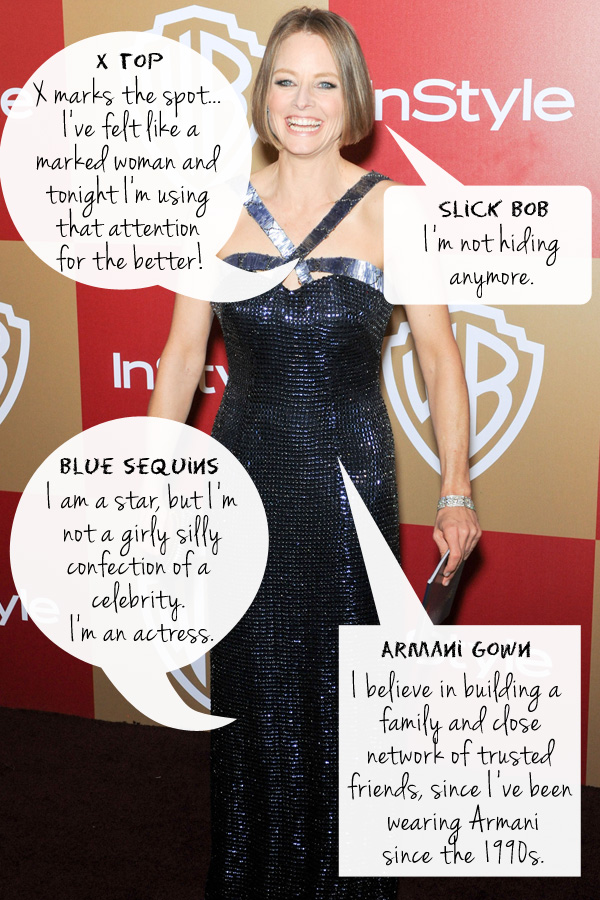 Claire Danes
What it says — I can be the star now that I've proven myself.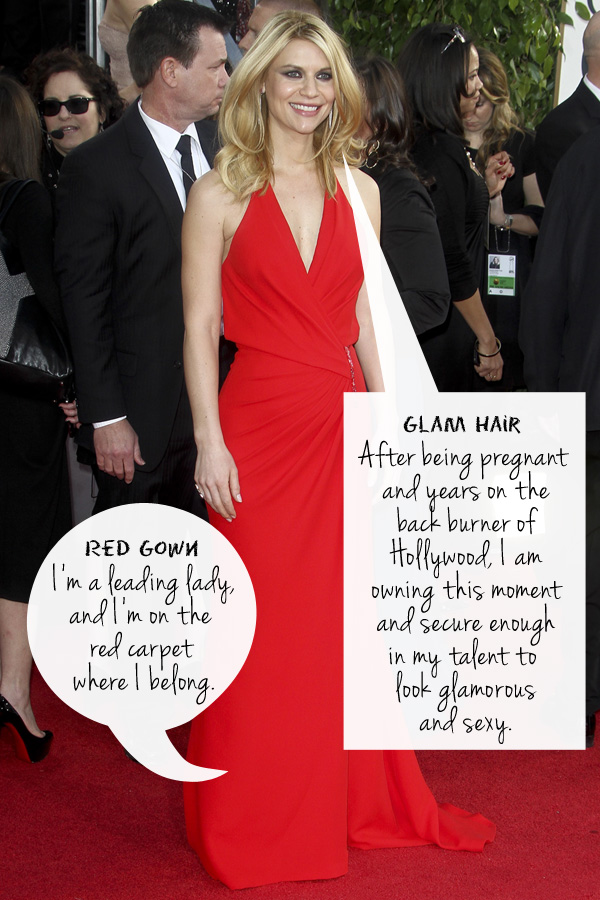 Julianne Moore
What it says — I am a modern woman. I make up my own rules.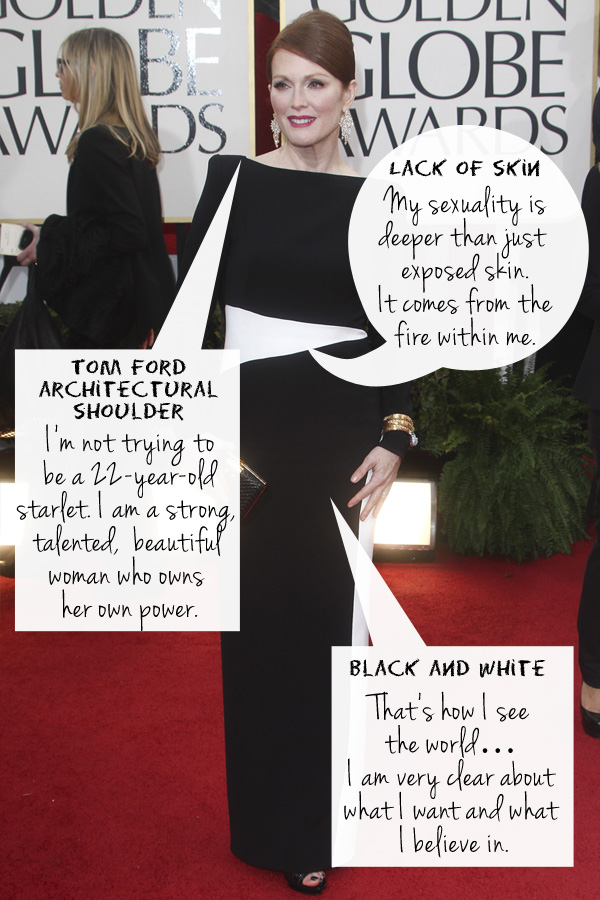 More Golden Globes
Anya says: What red carpet trends at the Golden Globes mean for you
Golden Globes fashion face-off: Battle of the TV stars
Get the look: Jennifer Lawrence's Golden Globes hair
Photo credits: Apega/WENN.com, Apega/WENN.com, Apega/WENN.com, WENN.com, Daniel Tanner/WENN.com, Apega/WENN.com, Apega/WENN.com