Touchable wintertime waves
Beachy waves in a bottle
Even if you're still cursing the end of beach season, you can still inject your look with bold, beachy waves. Sound good? We have the products that will help you create a gorgeous, sand and surf-inspired style.
1
Bumble & Bumble
Surf Spray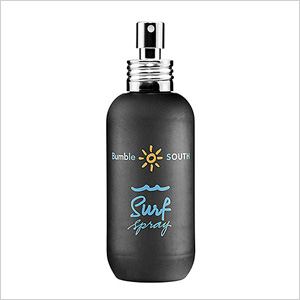 Surf's up! Well, not really but you can fake a day in the waves with this saltwater-based styling spray (sephora.com, $29). It adds volume, texture and fullness while making it easy to give hair a beach-worthy boost.
2
DevaCurl Light
Defining Gel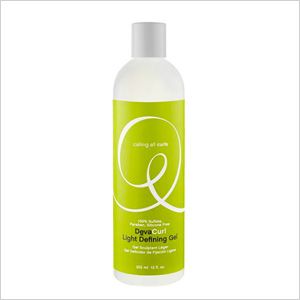 Enhance the curls you've got and give them even more beachy bounce with this curl defining gel that dissolves instantly when you apply it to wet hair (ulta.com, $19). When it dries, it creates a protective cast around curls to help define them, while also adding moisture.
3
Marc Anthony
True Professional
Dream Waves Beach Spray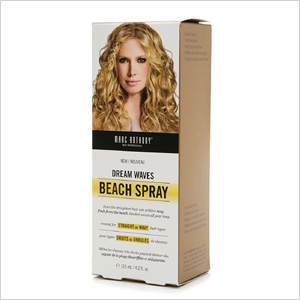 Even if you don't have much (or any) wave to your hair, you can use this texturizing spray to create soft waves worthy of a day spent enjoying the ocean (drugstore.com, $7). It does a great job of adding body and texture to straight, fine hair or pumps up the curl in already wavy hair.
4
Fekkai Advanced
Brilliant Glossing
Sheer Shine Mist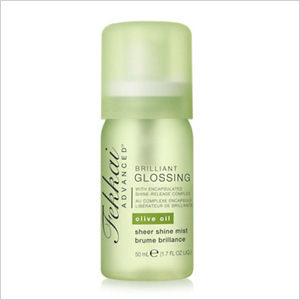 If you really want to maximize your beautiful beachy waves, give them some serious shine with this shine-enhancing spray (beauty.com, $9). An ultra-light mist delivers shine to every strand and even refreshes shine throughout the day for all-day glossy locks.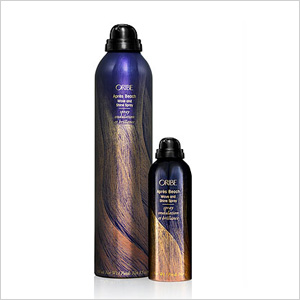 Get those much-coveted tousled, touchable waves without setting foot on the beach with this moisturizing spray that makes achieving beachy waves ultra-easy (oribe.com, $37). Simply shake, spray on wet or dry hair, tousle or scrunch and let dry.
6
Biosilk Beach
Texture Spray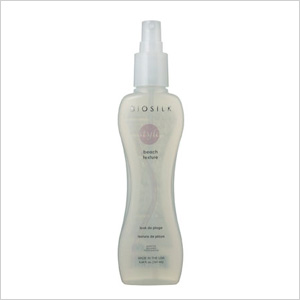 Use this product, with natural salts that add volume, body and texture, to create natural looking beach waves (amazon.com, $9). Spray damp hair from root to end and work gently through your hair. Let hair dry naturally for that back-from-the-beach texture.
7
Amazon Hair Body
Building Spray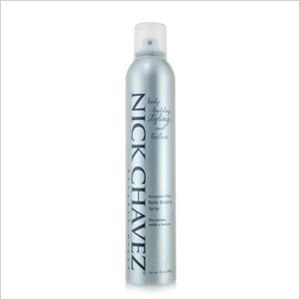 You can't create get-noticed beachy waves without volume, so if your hair needs a boost, get it with this effective thickening spray (ulta.com, $19). The more you use, the more volume is created without buildup or stiffness.
8
L'Oreal Everstyle Texture Series Beach Waves Spray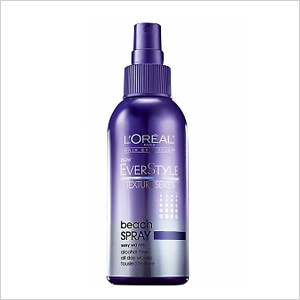 Use this alcohol-free sea-salt infused spray to give your tresses some serious fresh-from-the-beach waves for 24 hours (drugstore.com, $7). Your hair will be softly tousled and textured while still looking naturally wavy.
9
Alterna Winter Rx Anti-Static Spray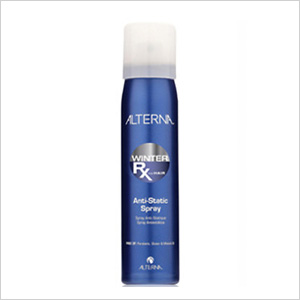 The one thing about sporting beach waves in the summer is that your look won't be bogged down by static. Combat winter's dry air and make sure your waves look great with a spritz of this anti-static finishing spray that seals and soothes the hair cuticle (beauty.com, $20).
10
Josie Maran Bohemian Waves Argan Hair Mist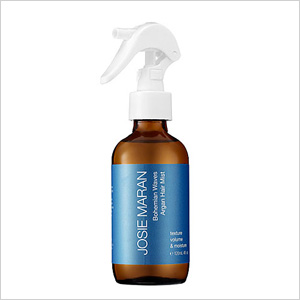 Avoid drying out your hair this winter by using this gentle styling product (sephora.com, $26) that combines the mineral-rich benefits of Himalayan pink sea salt with the hydration of argan oil to create natural-looking beachy waves that look great all day.
More hairstyle tips
Hello hot rollers! Retro hair tools worth pulling out of storage
How to: Lace braid hairstyle tutorial
Hairstyles successful women wear
Photo credit: Ian Wilson/WENN.com