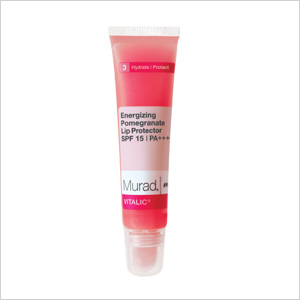 Murad Energizing Pomegranate Lip Protector SPF 15
Winter weather can really do a number on your pout. If your lips are feeling as dry as the Sahara Desert, however, look no further than Dr. Howard Murad's Energizing Pomegranate Lip Protector SPF 15 to get them right back on track. Formulated with shea butter to help relieve dryness, salicylic acid to help restore suppleness and pomegranate extract to help boost SPF protection, this is one fruity lip balm you absolutely can't go without.
$17 at Murad.com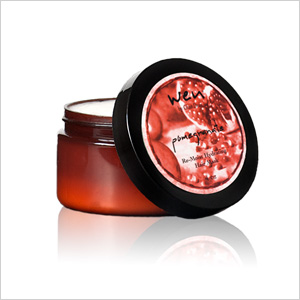 WEN Pomegranate Re-Moist Hydrating Hair Mask
Show those dry, damaged strands some serious love this season with WEN's must-have Pomegranate Re-Moist Hydrating Hair Mask. Perfect for color-treated hair, it'll infuse your mane with much needed moisture, nutrients and shine, leaving locks looking like you just stepped off the set of a hair commercial! Be sure to check out the rest of WEN's pomegranate products as well, including a fab cleansing conditioner, nourishing mousse, replenishing treatment mist, oil and more.
$72 at Chazdean.com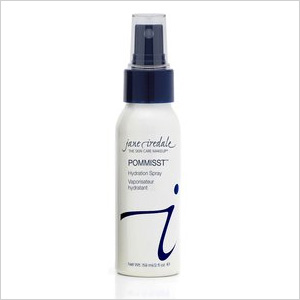 Jane Iredale POMMISST Hydration Spray
A refreshing hydration and mineral makeup setting spray that can also be used to control hair full of static? Um, yes please — bring it on! Jane Iredale's POMMISST Hydration Spray offers just that, plus the added benefit of pomegranate extract to help protect against UV damage and ward off skin cancer. Now, it doesn't get much better than that, does it?
$19 at Shop.janeiredale.com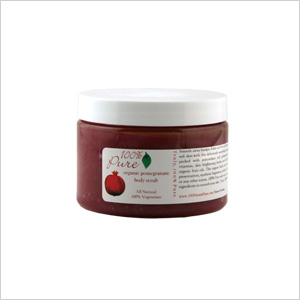 100% Pure Organic Pomegranate Body Scrub
There's nothing better than an all-natural, antioxidant-packed pomegranate body scrub that gets your skin glowing and leaves it feeling silky smooth to the touch. Made without any preservatives, synthetic fragrances, artificial colors, chemicals or any other toxins, this product is perfect for the green gal concerned about her skin, as well as the environment.
$22 at 100Percentpure.com
Philosophy Pomegranate In A Pear Tree 3-in-1 Gel
Keep the pomegranate spirit alive past November and give the beauty junkie in your life a gift that's actually three in one: a fruity shampoo, shower gel and bubble bath all wrapped up in a festive little box. It gently cleanses and conditions skin and hair and smells so delightful that whoever receives it will never want to get out of the shower or tub again. Yep, it's that yummy.
$20 at QVC.com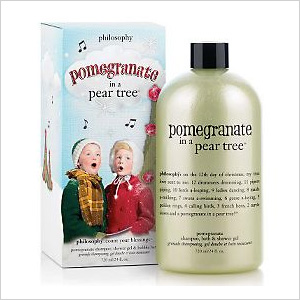 Discover more beauty products and tips
Steal vs. splurge: Anti-aging moisturizers
Hair care treatment tips for dry, damaged 'dos
Quick morning after beauty fixes with his products