Shimmering Sequins
& Luxe Leather
Denim is breaking away from the boring blues and taking the spotlight with sequins and leather. Frankie B. designer Daniella Clarke shows us how to wear fall's flashy trends like your favorite celebs in this segment of SheKnows' Beauty Beat.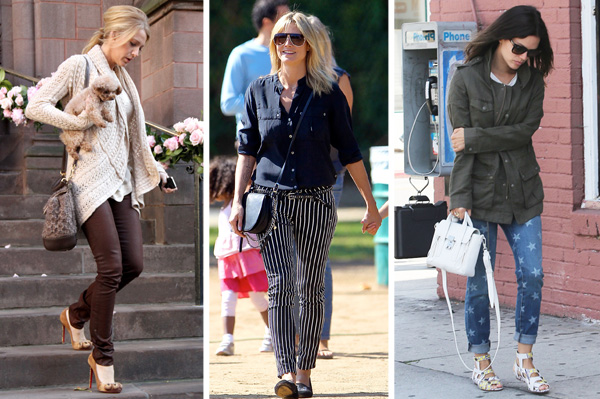 Tired of your basic blue and black skinnies? Well, then this is your season! Denim is breaking the mold with tons of fresh, fun new styles for fall.
We headed over to the Frankie B. premium denim showroom in downtown Los Angeles to check out all the cool new looks we've seen celebrities sporting lately and figure out what to wear with them.
Frankie B. has been around for ages, and as a favorite of celebs like Fergie, Jennifer Lopez and Katie Holmes, is always on the edge of fashion. Designer Daniella Clarke showed us the top trends for this fall and the upcoming holiday season and even modeled a few pairs!
Fall's top denim trends
Fact
Frankie B. launched in 1999 and was named after Daniella's daughter Frankie, now a college student in California.
Get the accessories seen in the video
More fashion trends
Beauty Beat: How Ashley Greene is using beauty to empower women
Beauty Beat: Nail Files ' Katie Cazorla talks tips, trends and season 2
Beauty Beat: Naven's twin designers show us sexy celebrity looks for summer
Photo credits: WENN.com