It'S In The Jar!
The ingredients in this face mask might sound like they're for a cookie recipe, but you won't have to worry about extra calories here!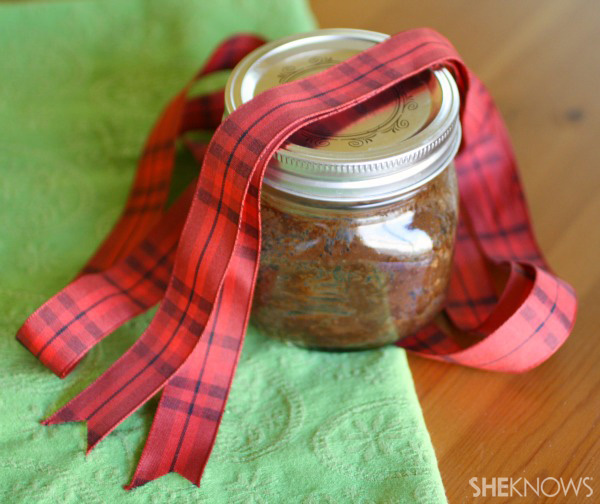 Coffee and cocoa are ingredients often used for skin and beauty treatments. Cocoa is rich in antioxidants and coffee is a mild astringent. Both will leave normal-to-oily skin with a healthy glow. Who wouldn't want that, especially during this time of year? Keep this mask handy in a Mason jar. It will make you feel like you're at a luxurious spa!
DIY coffee and cocoa face mask in a Mason jar
Before applying the mask to your face, first test it on your inner arm, where your skin is more sensitive, to help ensure you can tolerate the ingredients. Don't forget to first wash your face to remove any dirt or makeup, and dry it completely.
This is a thick mask. If you would like a thinner mask, opt to use the plain yogurt instead of eggs. You could even use whole milk or almond milk. The dairy products help moisturize your skin. Apply the mask to your face, avoiding your eyes. Take care not to scrub your face with the mask, as the coffee grounds could scratch your skin.
Ingredients:
4 tablespoons instant coffee or coffee beans, finely ground
4 tablespoons unsweetened cocoa powder
1 egg (or 4 tablespoons plain yogurt, whole milk or almond milk for a thinner mask)
2 tablespoons honey, warmed

Mix the coffee and cocoa powder in a bowl, then place the mixture in the Mason jar.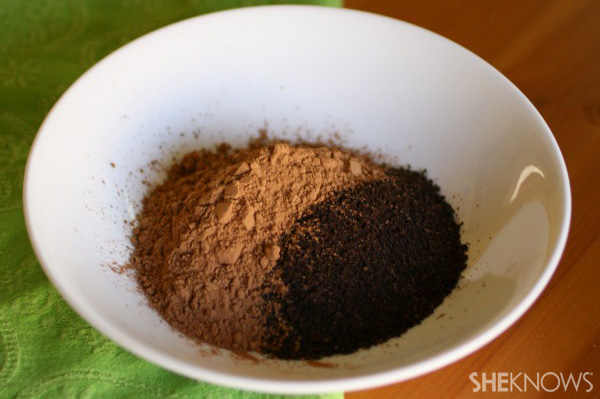 Add the egg (or yogurt or milk) to the mixture. Use a fork to mix the ingredients. Keep in mind the mixture will become quite thick if using the egg. Scrape down the sides of the jar and continue to mix until thoroughly combined.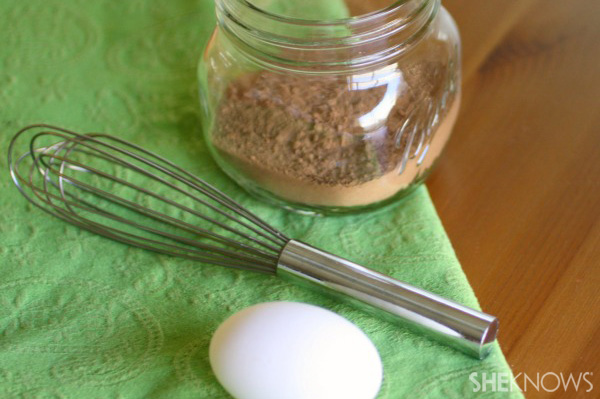 Add the honey to the mixture. Continue mixing with the fork until all the ingredients are combined.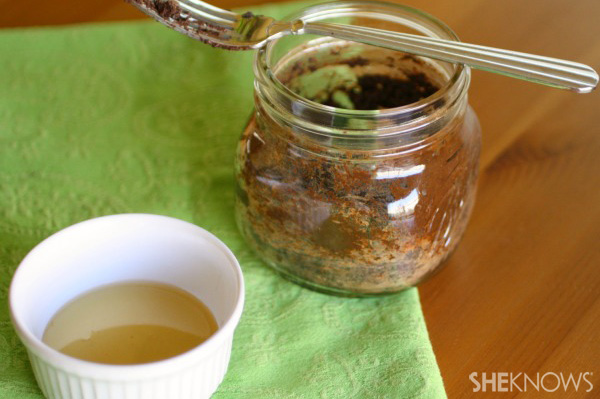 Pull your hair away from your face and secure it with a band or clip. Apply the mixture to clean skin.
Apply the mask and allow it to dry. Use a warm, wet washcloth placed on your face to help loosen the mask, then rinse your face with warm water.
More gift guides
Fun costume jewelry pieces
Gift guide: Holiday beauty product roundup
Holiday gift ideas for the nail fanatic