Shiny Season
Every holiday season is really all about the sparkle. Add some sparkle to your BFF's holidays with the perfect bling.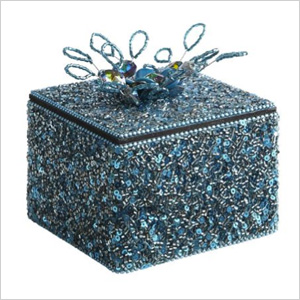 True blue
We are all about that little blue box — but we aren't about to spend a quarter-year salary on our BFF, no matter how much we love her. But when we laid eyes on this totally special turquoise beaded box, we fell in love. A jewelry box, organizer, decorative item and gift box all in one? At about the price of a martini, that's just about perfect. (Pier 1, $13)
Tip: We've seen some great deals on some incredible pieces at our local T.J.Maxx!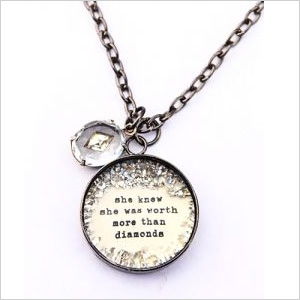 Best friends mean forever
Our bestie has been there for us time and again when no one else was. She is worth more than diamonds, and this necklace perfectly represents the sentiment. Beth Quinn Designs creates beautiful, unique pieces — just like our BFF! (Beth Quinn Designs, $40)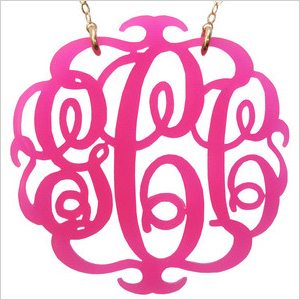 Sign language
Who is your favorite style icon? If the answer wasn't yourself — wrong answer! Check out the Lauren & Lola pieces — they recreate the fever of monogrammed necklaces that have come a long way since Carrie Bradshaw started the trend 10 years ago.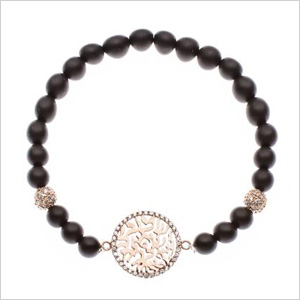 Show it with some sparkle
Alef Bet's Shema Yisrael jewelry line is the perfect gift for the girl who has everything. Each piece of jewelry comes with a description card and is available in silver, gold or rose.
More gift guides
Stocking stuffers for beauty queens
Rose gold bangles and earrings
Etsy gifts for the women in your life