Gifts From The (Homemade) Heart
Some of the best gifts this season are as homespun as your love. (Awww!). We scoured Etsy — the BEST place to find the truest of the DIY goddesses and found some gifts that will have your giftee swooning, with no risk of it being something she already has received!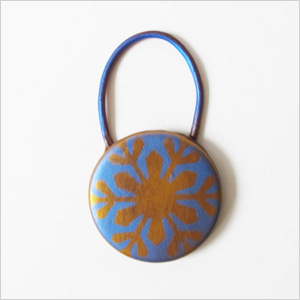 Sweets for the sweet
The Frosted Petticoat: Who doesn't love chocolate? If you are looking for the old faithful kicked up a notch, they have a variety of uniquely
hand-painted chocolate gifts to choose from, and just launched a winter chocolate which includes 100% edible ornaments.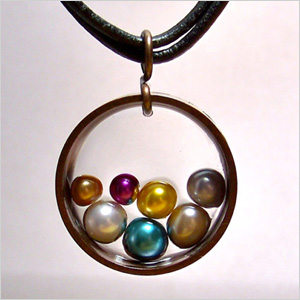 Pipe dreams
Want something truly unique? Check this out: In these pieces, circles are sliced from recycled copper pipe, cleaned up, darkened with liver of sulfur and filled with clear UV resin and freshwater pearls. The pearls look like they are floating in glass. They drill a hole to attach a bail and then the pendant is ready for the included copper chain or leather necklace. They come packaged in a black velvet pouch. We love the beauty of the pendants, with the "hardness" of the copper and "softness" of the pearls, but I bet your man will be rather interested to know that they used to be plumbing pipe.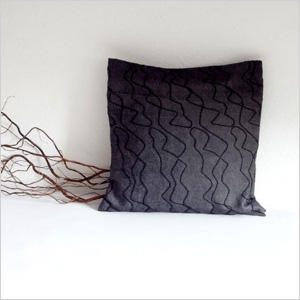 Jeans of love
Does someone on your gift list live in their denim? Pay tribute — with a whole new jeans concept! This sexy decorative pillow is made with black jeans with a black cord that make nice waves all over!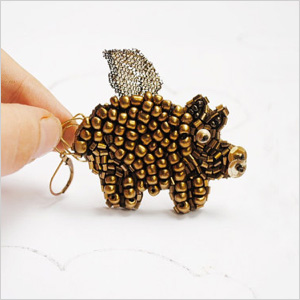 Swine-heart
Your beloved may think that pigs are more likely to fly than receiving an inventive gift — show her she's right (and wrong) — because in these totally cute pieces, the pigs are really flying! Made from intricate beads and brass, these are made by hand — and are sure to impress.
More gift guides
10 gifts that pamper the important women in your life
Pretty jewelry gifts for your BFF
Gifts for a stylish mom