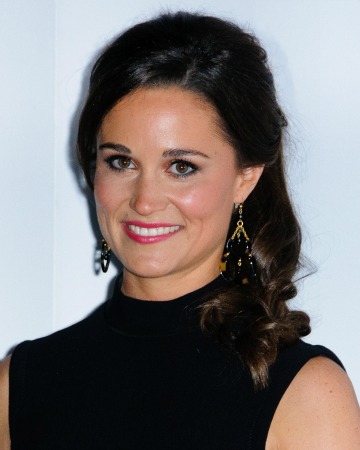 We're obsessed!
We have a total crush on Pippa Middleton's chic 'do. Find out why in this week's installment of Celeb Hairstyle of the Week!
In case you weren't aware, Pippa Middleton is famous for more than her ample behind. Kate Middleton's sister is quite the budding fashionista and party planner, and has now added author to her resume with the release of her new book, Celebrate. This week, the beautiful young Brit promoted the book in London, and did so in some serious style.
Kate has her typical (and totally chic) standby voluminous blowout that she's famous for, but Pippa seems to have a bit more fun with her hairstyles. I'm totally crushing on this cute curly ponytail, aren't you? The high shine and sideswept detail make it stand out for me. Recreate the look with the tips below!
Get the look
Photo credit: WENN.com
More celebrity hairstyles
Celeb Hairstyle of the Week: Amy Adams
Celeb Hairstyle of the Week: Bella Thorne
Celeb Hairstyle of the Week: Julianne Hough