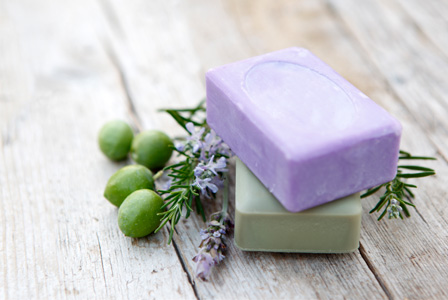 I'm not totally opposed to the chemical and the clinical when it comes to skin care, but there is definitely something to be said for products that rock an all-natural ingredient list.
Eco-freak
Since I am a bit of a hippie when it comes to my skin, here are two lines worth a try for all my fellow granola girls out there.
Sprout Skincare
With all the buzz around this Brooklyn-based line (Gwyneth Paltrow, Vogue, W Magazine, New York Magazine) that is now changing its name to S.W. Basics, I was thrilled when their products came across my desk. They take pride in their slogan "less isn't more, less is everything." That's right: five ingredients or less in each product! The founder started making these products for her own sensitive skin, so her business comes packed with passion for what they do.
A few of my favorites:
The Seaweed Bath Co.
These guys have one main goal: to fight dry, flaky skin whether it's on your legs or your scalp. They are a head-to-toe kind of company. The main ingredient for their line is, you guessed it, seaweed. They hand-harvest wild bladdewrack seaweed (sustainably) and combine it with a series of natural ingredients to formulate their products. The founder himself suffered from psoriasis and aims to make a cure for problem skin — one that doesn't involve harsh chemicals and prescriptions.
A few of my favorites:
More beauty and style
"Flasses" for your face shape
How to dress up your denim like a celebrity
How to Frenchify your fashion